Skip to Content
How to Boost Your Air Conditioner's Efficiency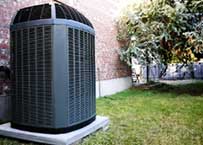 The heat of summer is upon us, and your air conditioner is your best defense against hot weather when you are at home. If your AC system is not cooling your home properly, you may be in need of AC repair. With professional air conditioner services, you can ensure that your home cooling system will keep you and your family cool and comfortable during the summer months. A St. George AC service company can get your air conditioner running to its peak efficiency. Here is a look at some ways that you can boost your air conditioner's efficiency when you are waiting for the AC service company to arrive.
Change Your Air Filters
Your air conditioner air filters are designed to filter dust and debris out your system. With daily use, your air filters will eventually become clogged. Once your air filters become too dirty, they will compromise the performance of your system. To boost the performance of your air conditioner, you should consider changing your air filters at least once every month.
Clean Your Unit
An air conditioning unit requires regular maintenance in order to remain in good running condition. When you are preparing your AC system for the summer, it is a great idea to clean the major components of your unit. To clean your system, you can clear leaves and other debris away from the exterior of your unit. In addition, you may want to clear out your vacuum ducts and hoses.
Set Up a Repair Appointment
To boost your air conditioner's efficiency during the summer months, it is a great idea to set up an appointment for AC repairs. A licensed and trained technician will be able to perform all of the AC service steps that your unit needs to operate efficiently and safely. With routine maintenance, you will be able to beat the heat this summer.