Skip to Content
$35 off on Plumbing Repair
We Repair Toilets to Keep Your Bathroom Comfortable
We all spend plenty of time in our bathrooms, so ensuring they're as comfortable and practical as possible is important. Triple-T Heating, Cooling and Plumbing offers professional toilet repair services for homeowners in Utah County, UT. Our experienced plumbers provide toilet installation, running toilet repair, toilet replacement, and other services. Toilets are among the most important, useful features in your home. Only when your toilet fails will you realize its true value. Our team of plumbers will get everything back in working order promptly to make your bathroom as functional and comfortable as it can be. Keep reading to learn more about common toilet problems, signs you need toilet repair or replacement, and how to avoid clogged toilets. Get in touch with us today to schedule service.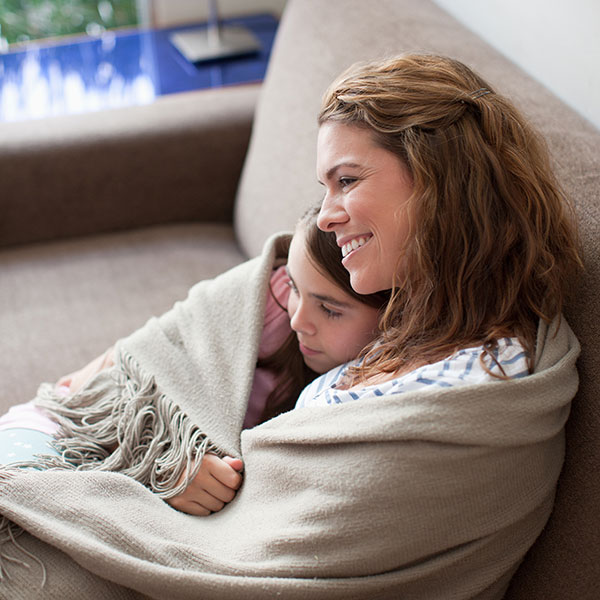 Signs You Need Toilet Repair or Replacement
Now that you know some common toilet problems we can solve, it's time to be aware of some signs to watch out for. Give us a call if you experience any of the following with your toilet:
Constant clogs – If you experience frequent clogs, our plumbers should take a look to determine the best course of action.
Cracks – You may not be too worried about a cracked toilet bowl, but even a small fracture can turn into a significant problem by causing water leaks that lead to property damage.
Poor efficiency – Don't be flushing money down the drain with an inefficient toilet. Newer models offer better performance and are more energy-efficient to save water and money.
Older toilet – If you have an older toilet in your home, you may want to have it replaced. Older toilets don't perform well and may not flush properly.
Common Toilet Problems
After nearly half a century in business, our team has seen it all when it comes to plumbing issues. When you call our team, a uniformed technician will visit your home to diagnose the problem and help you proceed with a lasting solution. There are a variety of things that can go wrong with a toilet, such as:
Toilet won't flush – If your toilet won't flush, we can take care of the problem. When you push the handle, a chain is lifted, which lifts a flapper valve. Water in the toilet tank then flows through the valve into the toilet bowl. If the toilet won't flush, the handle might be too tight or too loose, or the lift arm could be bent or broken. The lift arm and lift chain connection could also be out of alignment.
Water on the floor around the toilet – If you have water on the floor surrounding your toilet, there is a problem. This should be addressed immediately, especially if you are experiencing a toilet leak. There are multiple connections that might not be tight enough, or the washers may need to be replaced. If your toilet leaks during flushing, the wax ring could be eroded. If you have a cracked toilet base, our team will need to replace your toilet.
Suction sound in tub or sink – When you flush your toilet, you might notice gurgling sounds coming from your sink or bathtub. If this is the case, you likely have a partially clogged toilet vent. We can solve this problem with a rooftop vent pipe cleaning to remove the clog.
Toilet keeps running – A leaking toilet wastes water and money, but we can solve the problem in a hurry. Our plumbers will perform some tests to determine if the problem is in your fill tank. If not, we may need to replace your toilet.
Sluggish flush – If your toilet is sluggish when flushing, there may be a partial clog downstream. If water backs up in the bowl before draining slowly, a clog is likely to blame.
Loud toilet – If you have a loud toilet, check to make sure your water supply life is fully opened. If it is, our plumbers can visit your home to diagnose the problem and replace the fill valve diaphragm seal.
Stuck toilet handle – Over time, minerals in the water can build up around mounting nuts behind the handle inside the toilet tank. This is usually a relatively straightforward fix involving a bit of cleaning and removal of lime buildup.
How to Prevent Clogged Toilets
The plumbers at Triple-T Heating, Cooling and Plumbing offer preventative maintenance services to help you avoid clogged toilets in the future. However, there are a few things you can do to avoid clogged toilets. Avoid flushing wipes, diapers, or feminine products, even if they claim to be flushable. Only flush waste and small amounts of toilet paper. Keep your toilet lid down if you have small children or pets. Doing so will minimize the risk of having large items reach your drains.
Contact us for Toilet Services
Plumbing emergencies can happen at any time of day or night, and our team offers 24/7 emergency plumbing services for homeowners in Utah County. You can also schedule an appointment for toilet repair or replacement services. We have easy financing options available so you can get a new toilet without breaking the bank. Contact us today to schedule toilet services.
A Legacy & Tradition Since 1974

Nearly 5 Decades of Experience

Quick and 24-Hour Response Times

No Job is Too Big or Too Small for Our Team

We Offer Comprehensive Maintenance Plans

Treating Customers with Integrity, Honesty & Respect

We Are Fun and Professional

Easy Financing Options Available

A Can-Do-Attitude and Approach with All Jobs
Proudly Serving Utah & Washington Counties