Skip to Content
Electrical Repairs in Utah & Washington County
$100 off any repair over $500*
*Repairs over $500. Restrictions apply. Call for details.
Triple T: Provo's Electrical Repair Service
Having trouble with your electricity at home? For those in Provo, Orem, Spanish Fork, and St. George, you don't have to Google "electrical repair near me". Triple T can help! Whether it's a small or big issue, our team is ready to fix it for you. Think of us as the experts you'd want to call when you're looking for a trustworthy "electrical mechanic near me." Our team knows how to handle all kinds of electrical problems. So, next time something goes wrong, remember Triple T is just a call away, always ready to help you out!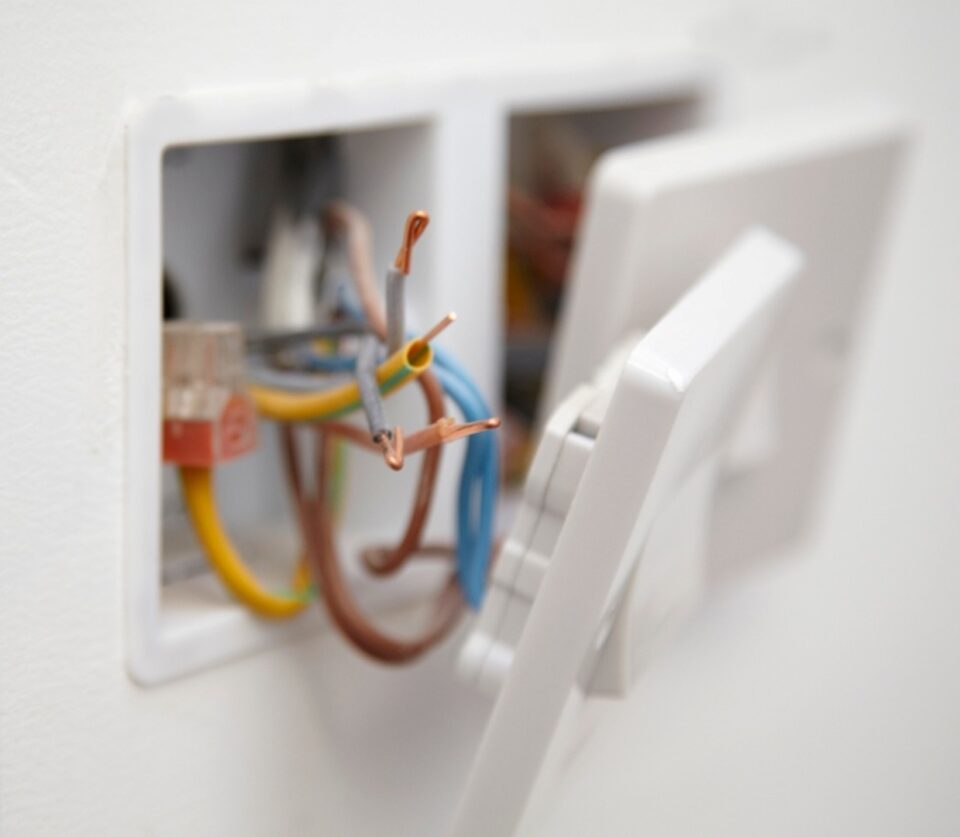 How We Can Help With Your Electrical Needs
Ever had a light flicker or an outlet stop working? Electrical issues can be confusing, but Triple T is here to help! Our awesome team is trained to handle both small and big electrical problems. Imagine us as your go-to helpers whenever you're thinking, "Where can I find a good electrical mechanic near me?" So, if you're facing any electrical trouble at home, remember that Triple T Heating is always ready and dedicated to getting things running smoothly for you!
Common Causes For Electrical Breakdowns
Electrical problems can pop up for different reasons. One common reason is old wiring. Just like how things get old and worn out with time, the wires in our homes can get old, too. This can be risky and cause electrical issues. Another reason is when we use too many electric things at once. This can be too much for the electric system and cause it to stop working for a bit. Sometimes, the problem is not with the wires but the device or appliance itself. Knowing these causes helps us figure out when we need an expert to come and fix things for us!
Our Electrical Services
At  Triple-T Heating, Cooling, Plumbing & Electrical, we offer a bunch of electrical services to help you out. Need someone to figure out a small electrical issue? Or maybe you have a bigger problem that needs fixing? We're here for all of it! Our team is always close by, so it's like having a handy "electrical helper" right in your neighborhood. We can check your whole electrical system or fix any bad wires and broken parts. Whatever your electrical needs, you can count on us to take care of them.
Why One Should Not Opt for DIY Solutions
While DIY projects can be fun and budget-friendly, electrical repairs should not be one of them. Here's why:
Safety Risks: Electrical repairs can be hazardous. One mistake can lead to electrical shocks or fires.
Complications: A small mistake can escalate the problem, leading to more expenses in the long run.
Voiding Warranty: Doing it yourself can void any warranty on your appliances or electrical components.
Keeping Your Lights Bright with Preventative Maintenance
Think about it this way: just like we need check-ups at the doctor to stay healthy, our homes need check-ups to keep the lights and electricity working well. This is called "preventative maintenance". If we make sure to have regular checks with  Triple-T Heating, Cooling, Plumbing & Electrical, we can stop big electrical problems before they even start. This way, our homes stay safe, and everything keeps working just the way it should. It's always better to catch a problem early than to wait until it becomes a big deal!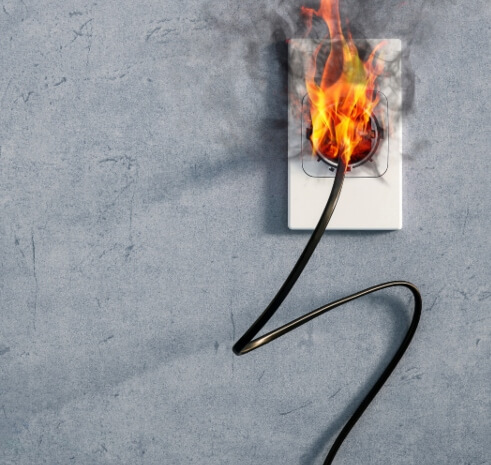 When You Need An Electrical Repair
Electrical issues can pop up when you least expect them, turning a regular day into a tricky one. Whether it's a flickering light or a malfunctioning outlet, knowing when you need an electrical repair is crucial. If you notice any of these signs, it's crucial to contact us immediately.
Flickering Lights: This can indicate a faulty connection.
Burning Odor: If you smell something unusual, this might be an indication of a serious electrical issue.
Constantly Tripping Breakers: This suggests that your circuits are overloaded.
Need Help with Electrical Issues? Give Us a Call!
Hey there, people of Provo, Orem, Spanish Fork, and St. George! Got an electrical hiccup? Don't try to fix it all by yourself.  Triple-T Heating, Cooling, Plumbing & Electrical is just around the corner ready to help out. We've got all sorts of solutions for whatever electrical problems you might face. So, don't let a flickering light or a faulty outlet ruin your day. Just give us a shout, and we'll be there to brighten things up! And for everyone in Utah County and Washington County, remember this: whenever you need a trusty electric repair service, think of Triple-T Heating, Cooling, Plumbing & Electrical, no job is too big or small for us. Contact us to schedule a visit and let us take care of the rest. Making sure you're safe and happy with our service is what we care about most!
A Legacy & Tradition Since 1974

Nearly 5 Decades of Experience

Quick and 24-Hour Response Times

No Job is Too Big or Too Small for Our Team

We Offer Comprehensive Maintenance Plans

Treating Customers with Integrity, Honesty & Respect

We Are Fun and Professional

Easy Financing Options Available

A Can-Do-Attitude and Approach with All Jobs
Proudly Serving Utah & Washington Counties