Skip to Content
Electrical Safety Inspections in Utah & Washington County
$50 Electrical Safety Inspection
*Repairs over $500. Restrictions apply. Call for details.
Electrical Inspection Professionals in Utah
We all use lights in our homes and devices like phones and computers every day. These things run on electricity. But, have you ever stopped to think if they are safe? At Triple T Heating, located across Utah County and Washington County, we understand the importance of ensuring that your home's electrical system is in tip-top shape. Let Triple T Heating guide you to understanding the value of an electrical safety inspection.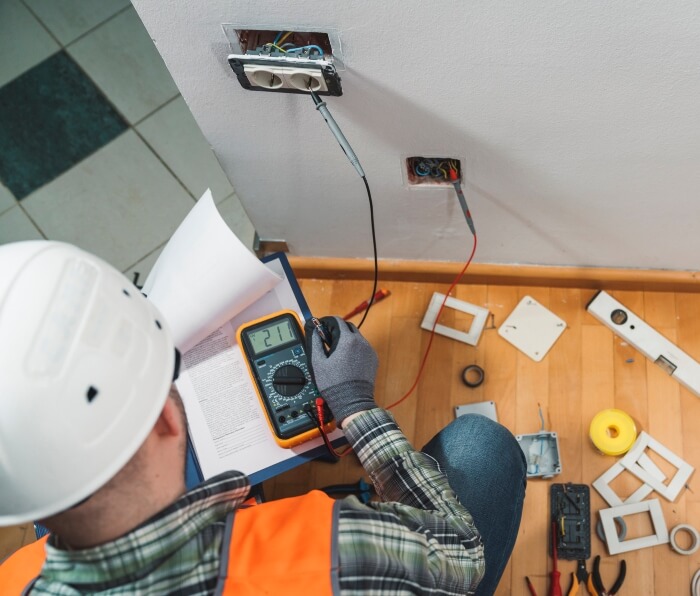 Diving Deep into Electrical Safety Inspections
An electrical safety inspection is like a health check-up for your home's electrical system. Think of it as a doctor's visit but for the wires, switches, and systems that power your home. The main goal? To make sure everything is working correctly and safely. Our skilled electrical inspector at Triple T Heating goes through every nook and cranny of your electrical setup. They check if the installations meet the required safety standards and if everything's up-to-date.
Why Get an Electrical Inspection?
There are several reasons to get your home's electrical system inspected. First and foremost, it's about safety. With this inspection, potential problems can be spotted early, preventing any hazardous situations. It also gives you a chance to identify and replace outdated wiring or systems that might not be safe anymore. But a question many homeowners have is, "how much is an electrical inspection?" While the electrical inspection cost can vary, investing in regular electric safety inspection ensures peace of mind, knowing your home is safe from electrical dangers.
Benefits of an Electrical Safety Inspection
Electricity powers our homes and lives, but it's vital to ensure it works safely and efficiently. An electrical safety inspection offers more than just a check-up for your home. It also provides peace of mind and long-term savings. Let's dive into the benefits of such an inspection.
Safety Comes First: Getting an electric safety inspection means finding problems before they get big. This keeps you and your family safe.
Save Money: Catching small electrical problems early can help you save big money later on. Plus, when your electrical system is working right, you might even see lower electric bills.
Sleep Easy: When you know your home's electricity is in top shape, you can relax and have peace of mind. Don't wait – get your home checked!
Choosing the Right Electrical Inspector
When it comes to your home's safety, you'll want to trust only the best. It's essential to select a qualified electrical inspector who can carry out thorough and detailed electrical safety testing. By doing so, you'll be taking a significant step in ensuring the safety and functionality of your home's electrical components. After all, a little precaution today can prevent potential mishaps in the future.
When Do You Need an Electrical Safety Inspection?
Have you ever wondered when it's time to check if your home's electricity is safe? Just like we get check-ups for our health, our home's electrical system needs them, too. Here are some reasons you should get an electrical safety inspection.
Purchasing a New Home: Before settling into a new house in areas like Provo, UT, or St. George, UT, it's vital to understand its electrical state. Knowing the ins and outs can save you from costly surprises down the road.
Older Homes: If your home in Orem, UT, or Spanish Fork, UT, is over 25 years old, it's high time for a check. Older homes might not meet current safety standards.
After a Major Renovation: Significant changes might affect your electrical system, making a post-renovation inspection crucial.
Frequent Electrical Issues: If you're always resetting breakers or replacing fuses, it's a sign that your system needs an in-depth review.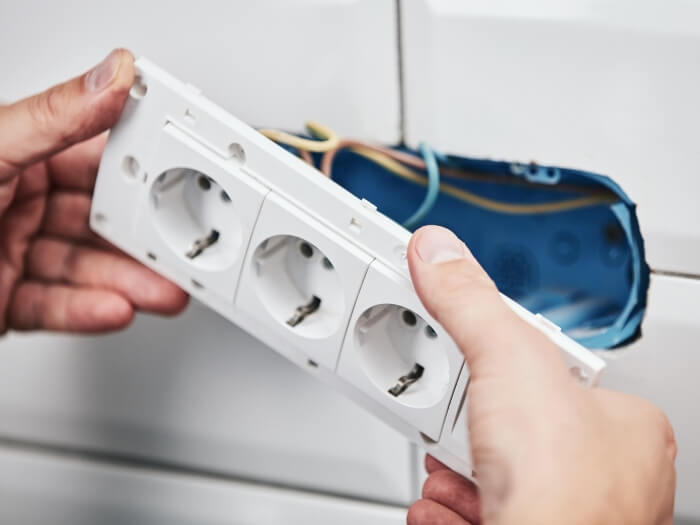 Areas Of Your Home That We Inspect
When you book an appointment with Triple T Heating, our expert team will carefully examine the following:
Electrical Panels: Ensuring they're properly labeled and free from signs of electrical faults.
Outlets and Switches: Checking for any signs of wear, damage, or improper wiring.
Light Fixtures: Ensuring they are securely fitted and functioning correctly.
Wiring Systems: Checking for outdated, deteriorating, or damaged wiring that could pose risks.
Grounding Systems: To ensure they're correctly installed, protecting you from electrical surges.
Keeping Your Home's Electricity Safe
We all use a lot of gadgets and devices every day, so it's super important to make sure our home's electricity is safe. Triple T Heating is here to help, from Utah County to Washington County. Contact us now, get your home checked, and live safely and without stress. Make your home the safest place to be!
A Legacy & Tradition Since 1974

Nearly 5 Decades of Experience

Quick and 24-Hour Response Times

No Job is Too Big or Too Small for Our Team

We Offer Comprehensive Maintenance Plans

Treating Customers with Integrity, Honesty & Respect

We Are Fun and Professional

Easy Financing Options Available

A Can-Do-Attitude and Approach with All Jobs
Proudly Serving Utah & Washington Counties