Skip to Content
Electrical Installations in Utah & Washington County
$100 off any repair over $500*
*Repairs over $500. Restrictions apply. Call for details.
Your Home Electrical Service Experts in Utah
Hello to all our friends in Utah & Washington County! Whether you're taking in the views in Provo, enjoying a day out in Orem, feeling at home in Spanish Fork, or soaking up the sun in St. George, there's a name that surely rings a bell when you're looking for top-notch electrical installation service: Triple-T Heating, Cooling, Plumbing & Electrical. In need of a quick wiring installation? Look no further! From electrical wiring services to being the home electrical company you can always depend on, we're here for you. Dive in with us as we light up the ins and outs of electrical installations!
New Beginnings with Electrical Installation
Building your dream home or diving into that much-awaited renovation in places like Provo, Orem, Spanish Fork, or St. George? You must be excited! While you're making plans, don't forget the essential backbone of your space – the electrical setup. Whenever you think, "Where can I find the best electrical installation service or wiring installation?", remember that Triple T Heating is right in your neighborhood, ready to assist. Our "electrical installation near me" approach ensures you always have a local, expert hand to guide and support you.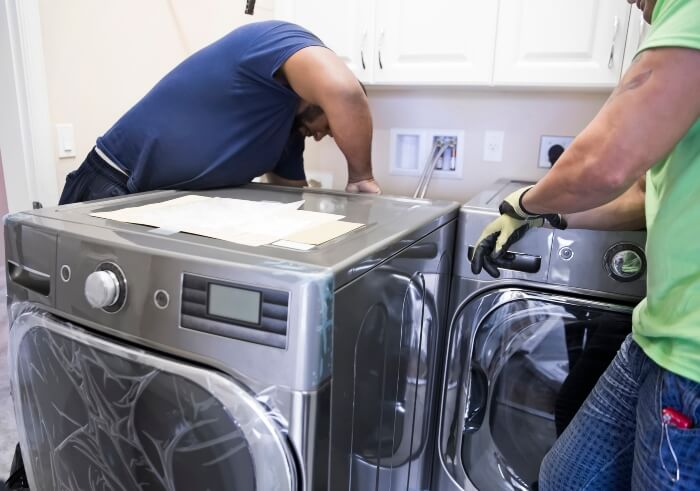 Types of Electrical Installations We Perform
Electrical needs vary as much as the Utah landscapes. That's why we at Triple-T Heating, Cooling, Plumbing & Electrical offer a plethora of services, so your home or business can shine its brightest.
Home Sweet Home: Our wiring installation specialists are here to ensure your new home or revamped space is efficiently and safely wired.
Appliance Connections: Setting up new devices? We've got you. Our electrical wiring services will ensure all your gadgets run smoothly.
Outdoor Ambiance: Light up the night with our specialty outdoor electrical services, illuminating everything from pathways to patios.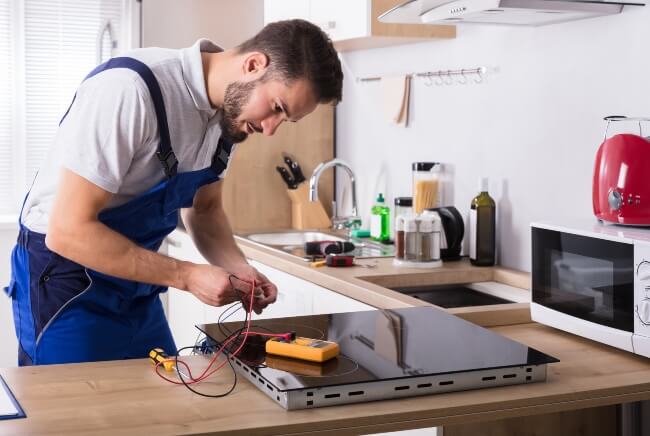 Time to Refresh with Electrical Upgrades
Electronics and electrical setups have come a long way, and it's essential to stay updated. If your lights flicker a bit too often or your outlets seem outdated, it might be a signal for an upgrade. Don't let these small signs turn into significant issues. Triple-T Heating, Cooling, Plumbing & Electrical, your trusted home electrical company, specializes in top-notch electrical wiring services. We're here to give your space the electrical TLC it deserves, ensuring every corner is safe, updated, and efficient. So, whether you're starting fresh or looking to upgrade, Triple-T Heating, Cooling, Plumbing & Electrical is your go-to for all things electrical. Reach out, and let's electrify your dreams together!
Why Choose Triple T Heating?
When you think of electrical installation service in Utah County or Washington County, what comes to mind? If it isn't Triple-T Heating, Cooling, Plumbing & Electrical yet, let us tell you why it should be. Our expertise isn't just about knowing how to perform the best wiring installation. It's deeply rooted in years of experience and a legacy that proves we're experts in all electrical wiring services. Being a local home electrical company, we have tight-knit ties to our community. From Provo to St. George, we understand the heartbeat of our neighborhoods. We're not just another service popping up when you search for "electrical installation near me." We're more than that. We're your neighbors, your friends, and the team that genuinely cares about making your home safer and brighter. At Triple-T Heating, Cooling, Plumbing & Electrical, every job is a mission to see that spark of satisfaction in your eyes. For us, it's not about just putting the wires together; it's about lighting up your world with trust and quality. So, why choose us? Because we're all about the community, expertise, and, most importantly, you!
Ready to Illuminate Your Space?
Whether you're nestled in Provo, spending your days in Orem, enjoying the calm of Spanish Fork, or soaking up the vibes in St. George, we've got some electrifying news for you. If you've been on the lookout for the perfect electrical installation service, or maybe need a reliable wiring installation, Triple-T Heating, Cooling, Plumbing & Electrical is the name to remember. Tangled wires and confusing setups can be daunting. We get it. But there's no need to stay in the shadows or feel overwhelmed. Our team, your local home electrical company, is here to shine a light on all your electrical needs. We specialize in various electrical wiring services. Just think of us the next time you wonder about the best "electrical installation near me". Ready to light up your space and turn those electrical aspirations into a bright reality? Dive into the world of Triple-T Heating, Cooling, Plumbing & Electrical and discover the wonders we can do for you. Don't wait! Contact us today, and together, let's electrify your world. With Triple T Heating, it's not just about wires and lights; it's about safety, satisfaction, and stellar service. That's our promise to you!
A Legacy & Tradition Since 1974

Nearly 5 Decades of Experience

Quick and 24-Hour Response Times

No Job is Too Big or Too Small for Our Team

We Offer Comprehensive Maintenance Plans

Treating Customers with Integrity, Honesty & Respect

We Are Fun and Professional

Easy Financing Options Available

A Can-Do-Attitude and Approach with All Jobs
Proudly Serving Utah & Washington Counties