Skip to Content
EV Charging Station Installation in Utah & Washington County
$100 off any repair over $500*
*Repairs over $500. Restrictions apply. Call for details.
Revolutionize the Road With a Car Charging Station
Whether you've just purchased a new electric vehicle or your existing charging station needs an upgrade, we can help. Triple-T Heating, Cooling, Plumbing & Electrical offers EV charging station installation services in Utah and Washington Counties. Installing or upgrading your EV charging station provides drivers with multiple benefits. There are numerous types of EV charging stations available, and choosing the correct one will help prolong the life of your EV's battery while providing you with the power you need to make the most of your electric car. Schedule your project estimate today when you speak with one of our knowledgeable experts.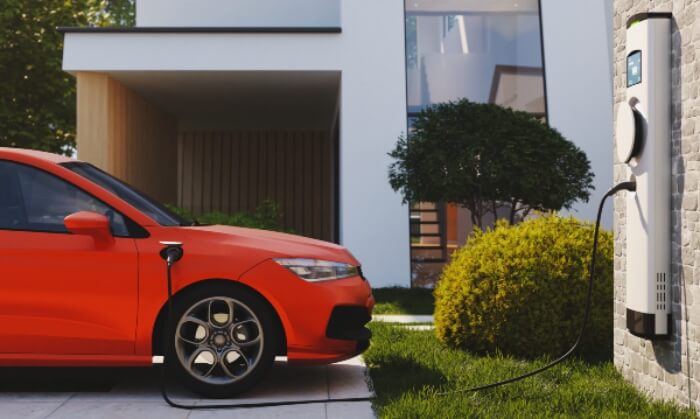 What Are the Benefits of an Electric Car Charging Station?
Innovative technology and environmental awareness are helping to make electric vehicles the preferred choice for individuals in the market for a new vehicle. However, one of the biggest hurdles is finding a place to charge your EV when it's not being used. While public EV charging stations are becoming increasingly popular, they aren't available for everyone. However, installing a private EV charging station in your home provides numerous benefits to you and other EV drivers. Discover how an EV charging station can help you:
Charge Your Vehicle in the Safety of Your Home
The Right Car Charger Helps Save You Money
Increase the Longevity of Your Vehicle's Battery
Help Lower Emissions
Improves the Value of Your Home
Charge Your Vehicle on Your Time
Tax Rebates May Be Available
What Features Are Important for an EV Charging Station?
There are numerous charging types available for private and public use. Selecting the right one will ensure you get years of service while helping to keep your home's utility costs low. Whether you're just beginning your search for an EV charging station or have already researched the best option, our expert team can guide you through the selection process. Some of the most important features of any EV charging station include the following: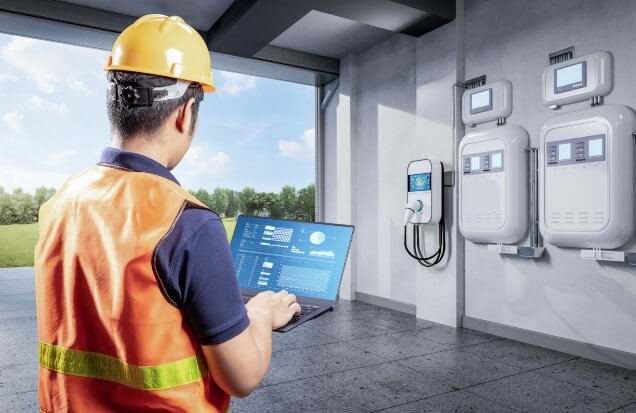 Power – Choosing the correct number of kilowatts your charging station is able to produce is essential. If it doesn't produce enough, you may be waiting a while before you take your car on the road. However, if it has too much power, it could burn out the battery more quickly.
Connectivity – If you're interested in improving the control of your EV charging station, connectivity is a must. Some charging stations provide numerous data points and other convenient features for drivers.
Certifications – Many EV charging manufacturers choose to have their product certified by Underwriters Laboratories (UL) or Intertek (ETL) to ensure it is safe and meets industry standards.
Range – We recommend a 20ft. cord for your EV charging station to ensure you have the space you need to charge your vehicle if it's parked in a different location.
Should I Contact an Electrician for EV Charger Installation?
Many electric vehicles include a Level-1 charging station with your purchase. They can be plugged right into a typical 120-volt outlet. While they are a cheap and convenient option, there are numerous drawbacks. Most require you to leave your vehicle plugged in for an extended time to charge the car fully. They're also not as reliable and need to be replaced often.
Upgrading to a Level-2 charging station can dramatically improve the amount of time required to charge your vehicle, reducing charging times to only 4-10 hours. However, they need a 240-volt outlet. Triple-T Heating, Cooling, Plumbing & Electrical can upgrade your outlet and install your Level-2 charging station in your home for greater convenience.
How Much Does an EV Charging Station Cost?
There are numerous factors that will determine the total cost of your EV charging station, including the level, the number of EVs you own, and how much driving you do per day. However, most homeowners can expect a slight increase of $30 to $60 on their monthly electrical bill. When you choose Triple-T Heating, Cooling, Plumbing & Electrical, our technicians will take the time to explain the costs before we get started so there are no hidden surprises. We also offer financing options for those who qualify. Enjoy the convenience of installing an EV charging station at home.
Schedule Your Electric Car Charger Installation Today
If you're considering purchasing a new electric vehicle, installing a new car charging station is the convenient option to ensure you have the power you need to hit the open road. At Triple-T Heating, Cooling, Plumbing & Electrical, our technicians can install an efficient and effective electric car charging station in your garage, carport, or outside your home to charge your vehicle overnight. Electric vehicles are helping drivers save thousands of dollars on rising gasoline prices every day. Speak with our experts today to schedule your installation.
A Legacy & Tradition Since 1974

Nearly 5 Decades of Experience

Quick and 24-Hour Response Times

No Job is Too Big or Too Small for Our Team

We Offer Comprehensive Maintenance Plans

Treating Customers with Integrity, Honesty & Respect

We Are Fun and Professional

Easy Financing Options Available

A Can-Do-Attitude and Approach with All Jobs
Proudly Serving Utah & Washington Counties