Skip to Content
Air Handling Units in Utah and Washington County
Schedule Now
$100 off any repair over $500*
*Repairs over $500. Restrictions apply. Call for details.
Triple-T Heating, Cooling, Plumbing & Electrical – Your Air Handler Experts
Welcome to Triple-T Heating, Cooling, Plumbing & Electrical, the premier plumbing, heating, and air conditioning provider in Utah County and Washington County. We are thrilled to share our expertise on air handlers with you. We are committed to providing high-quality service to our customers in Provo, UT, Orem, UT, Spanish Fork, UT, St. George, UT, and the surrounding areas.
Understanding Air Handlers 
An air handler, also known as an air handling unit or AC air handler, is a critical component of an HVAC system. Its primary function is to circulate conditioned air throughout your home or commercial building. The air handler typically consists of a blower, filter, heat exchanger, and evaporator or cooling coil. It is responsible for distributing heated or cooled air from the HVAC system to the rooms of your home or building. The air handler may also have a humidifier or dehumidifier to adjust the indoor humidity.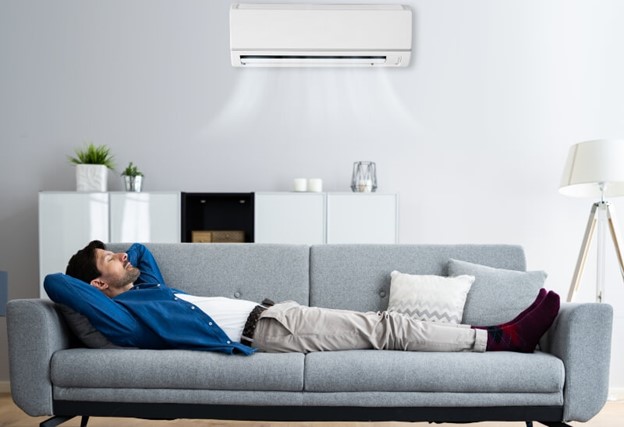 Importance of Air Handler Maintenance
Regular servicing and maintenance are crucial to ensure your air handler is functioning efficiently and effectively. Neglecting the air handler can lead to poor indoor air quality, reduced system efficiency, and costly repairs or replacements. Here are some tasks that should be performed to maintain your air handler:
Cleaning or replacing the air filter regularly
Lubricating the blower motor and other moving parts
Inspecting and cleaning the evaporator coil
Checking and adjusting the fan belt tension
Cleaning the condensate drain
Checking and tightening electrical connections
Inspecting and adjusting the blower motor and fan blade
Regular maintenance by a professional HVAC technician can help extend the life of your air handler and improve the overall efficiency of your HVAC system. It's essential to schedule annual maintenance visits to ensure that your air handler is functioning correctly.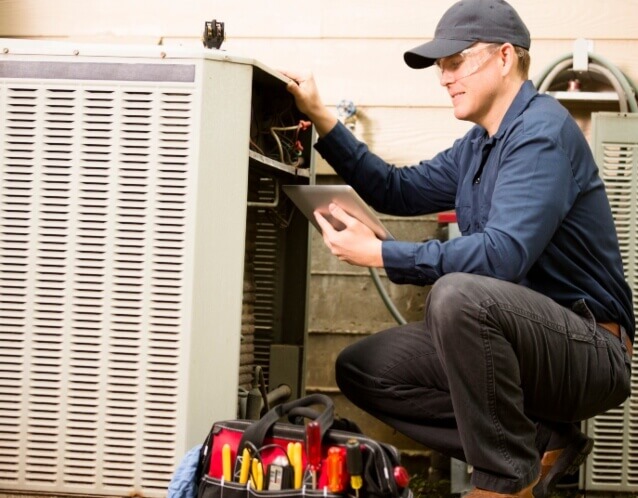 Air Handler Installation Process
At Triple-T Heating, Cooling, Plumbing & Electrical, we specialize in air handler installation for residential and commercial customers. Our certified HVAC technicians will assess your property and recommend the best air handling system. We can install various air handling systems, including single-stage and variable-speed units. We ensure that your air handler is installed correctly and efficiently to provide optimal comfort and air quality in your home or commercial building.
During the installation process, we take extra care to ensure that your air handler is installed to meet manufacturer's specifications and code requirements. We install various air handler systems, including rooftop, horizontal, and vertical units. We also ensure that the ductwork and electrical wiring are properly installed and connected. Our team is experienced in handling all types of installations and can provide expert guidance to help you make the best decision for your property.
Reliable Air Handler Repair Service
If your air handler is experiencing issues, such as reduced airflow, strange noises, or a malfunctioning blower motor, our team is here to help. Our air handler repair service is prompt, reliable, and cost-effective. Our technicians are trained to quickly diagnose and repair any issues with your air handler. We use the latest tools and equipment to ensure a thorough and efficient repair.
Our repair services include replacing worn-out parts, cleaning the air handler, checking and adjusting the thermostat, and repairing electrical or wiring issues. We also offer emergency repair services to ensure your HVAC system is up and running immediately.
Choose Triple-T for Your Air Handler Needs
At Triple-T Heating, Cooling, Plumbing & Electrical, we are committed to providing exceptional customer service. If you need air handler installation, repair, or maintenance services in Provo, UT, Orem, UT, Spanish Fork, UT, St. George, UT, or the surrounding areas, contact us today. Our friendly and knowledgeable team is here to assist you with all your HVAC needs. You can reach us by phone or email, and we offer flexible scheduling options to fit your busy schedule. Let us help you ensure that your HVAC system functions correctly and provides optimal comfort and air quality in your home or commercial building. Contact us today to schedule an appointment. Here are some reasons why you should choose us for your air handler needs:
Experienced and Certified Technicians – Our technicians are highly trained and certified, ensuring they can easily handle any air handler installation or repair job.
Prompt and Reliable Service – We understand the importance of a functioning HVAC system, so we offer prompt and reliable service to all our customers.
Upfront Pricing and No Hidden Fees – We believe in transparency when it comes to pricing, which is why we provide upfront pricing with no hidden fees.
High-Quality Products and Materials – We use only the highest quality products and materials for all our air handler installations and repairs, ensuring that your system lasts for years.
Satisfaction Guarantee – We stand behind our work and offer a satisfaction guarantee on all our air handler services.
24/7 Emergency Service – We offer 24/7 emergency service for those times when you need us the most.
A Legacy & Tradition Since 1974

Nearly 5 Decades of Experience

Quick and 24-Hour Response Times

No Job is Too Big or Too Small for Our Team

We Offer Comprehensive Maintenance Plans

Treating Customers with Integrity, Honesty & Respect

We Are Fun and Professional

Easy Financing Options Available

A Can-Do-Attitude and Approach with All Jobs
Proudly Serving Utah & Washington Counties