Skip to Content
$200 off a New Sump Pump Installation
Prompt Plumbing Services in Utah County
Triple-T Heating, Cooling, & Plumbing provides prompt plumbing service throughout Utah County, UT. Plumbing systems don't get much credit for all they do. Because we don't necessarily see them working all the time. We can easily forget how important they are to our daily lives. From sinks that drain properly to toilets that flush without any issues, plumbing is vital in our homes. Our highly-experienced plumbers provide comprehensive services when it comes to your plumbing needs. Whether it is an emergency that requires same-day service for a repair or a large project that takes planning and preparation, we are here to help in any way we can. With over 40 years of trusted service, you can count on our team to get any plumbing job done right the first time.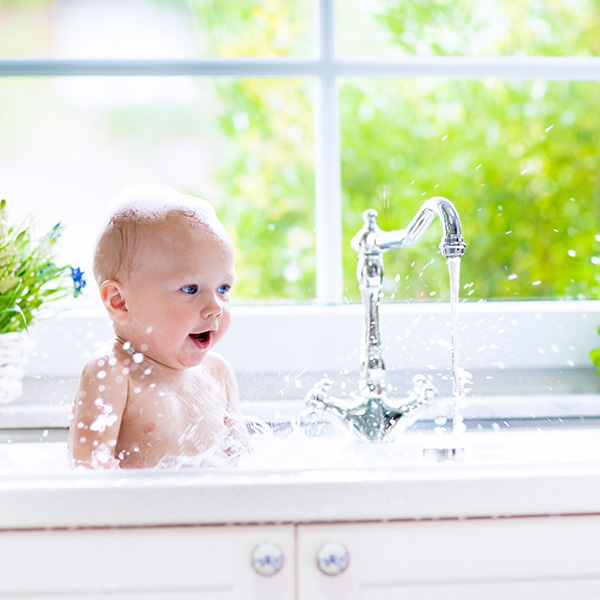 Our Comprehensive Plumbing Services
Triple-T Heating, Cooling, & Plumbing has served the plumbing needs of Utah County since 1974, and in that time, we've seen it all. There are no plumbing issues our licensed technicians can't handle. We service plumbing and septic systems around Spanish Fork, offering service for:
We Provide Efficient Installs & Replacements
Our Triple-T Heating, Cooling, & Plumbing plumbers can help with new remodels or add-ons by designing and installing the needed systems properly and quickly. Our residential plumbing services will have your bathrooms looking great and working correctly. We also have maintenance programs to ensure your plumbing system receives the routine maintenance, service, and repairs it requires while saving you money and time. The satisfaction of our customers is our foremost priority. A 100% satisfaction guarantee backs our work, and we have several financing options with approved credit. We serve all of Utah County's plumbing needs, from Provo to Salt Lake City.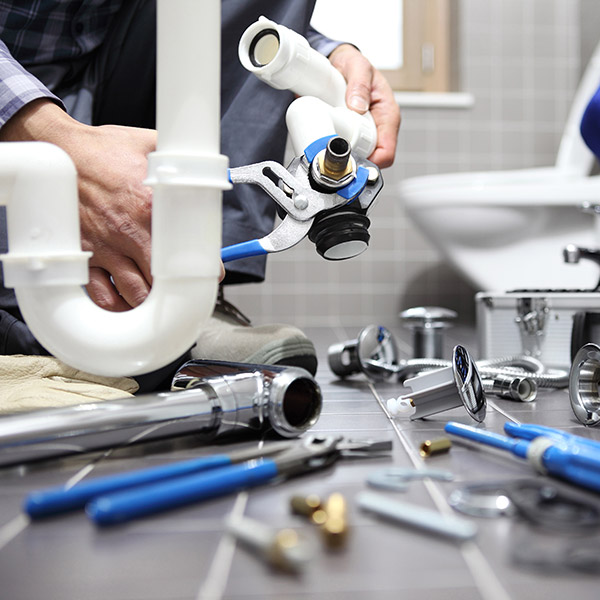 Frequently-Asked Questions About Plumbing Services
When it comes to plumbing services, the frequently-asked questions are numerous. Triple-T Heating, Cooling, & Plumbing has put together a plumbing FAQ section to help address some of these questions for our valued customers. You will find the questions and their answers below.
What Do I Do If I Don't Have Hot Water?
If you have a gas-powered water heater, try relighting the pilot light. If it has been snuffed out, you can relight it, and hot water will be restored. If your pilot light sits in an enclosed burner chamber, though, you will likely need to reach out to our professional team for assistance. If your water heater runs on electricity, try resetting the circuit breaker. If you're not having any luck, contact the highly-skilled technicians at Triple-T Heating, Cooling, & Plumbing.
Why Is There Water Leaking At The Base Of My Toilet?
If your toilet is leaking, it's essential to repair the problem as soon as possible to avoid mold growth and lasting damage to the bathroom flooring. First, stop using the toilet. Next, check the tee bolts and the connections between your toilet bowl and tank. Afterward, check the toilet for cracks and the wax ring. If you cannot find the source of the problem, get in touch with the Triple-T Heating, Cooling, & Plumbing team, and we'll handle the job for you.
What Do I Do If My Shower Has Low Water Pressure?
Some simple things you can do on your own to increase your shower's water pressure include removing showerhead sediment, checking the water lines that supply water directly to the shower and the curbside main, and checking with your water provider. If these steps don't help you find the cause of the problem or resolve it, reach out to the Triple-T Heating, Cooling, & Plumbing team today.
What Should I Do If A Pipe Breaks?
If there's a burst pipe in your home, you may notice puddles, water pressure problems, wall stains, discolored water, higher water bills, water smells, water sounds, pipe noises, or more. If you notice any of these signs, turn off the main and call you're the Triple-T Heating, Cooling, & Plumbing team. While you wait for us to arrive, clean up any pooling water to avoid water damage. We also suggest that you drain your faucets, let warm air into your residence, and keep your doors open.
What Type Of Plumbing Work Do You Do?
If you need plumbing service performed at your Utah residence, we can help. For years, we have provided residential plumbing services to customers throughout Utah County. We provide the following:
Is My City In Your Service Area?
Triple-T Heating, Cooling, & Plumbing provides plumbing services throughout Utah County. This includes Provo, Orem, Spanish Fork, Springville, St. George, Cedar City, Salt Lake City, Lehi, and American Fork.
What Types Of Warranties Do You Provide?
Unlike our competitors, most of whom offer 90-day warranties, our parts and labor are always backed by 12-month warranties as well as lifetime warranties on craftsmanship. We also provide a 100% customer satisfaction guarantee to ensure you are fully confident in our services.
Do You Offer Financing Options?
Yes, at Triple-T Heating, Cooling, & Plumbing, we offer various financing options for our valued customers. There's never a convenient time to have your air conditioner stop working. This is why we recommend the EnerBankUSA Home Projects financing for customers in need.
Why Choose Triple-T Heating, Cooling, & Plumbing?
We understand that times may be hard for you financially, which is why we offer financing options with approved credit. We are incredibly proud of our work, which is why we'll always get it right the first time. We've earned ourselves an excellent reputation by consistently offering honest prices. For all of your plumbing repair needs, call Triple-T Heating, Cooling, & Plumbing—any time of day!
Contact Us Today For Prompt Plumbing Services
Whether you need plumbing repair or plumbing maintenance for your Utah County, UT residence, the team at Triple-T Heating, Cooling, & Plumbing can help. We are committed to customer care, and our satisfaction guarantee backs all our services. Additionally, we offer free estimates on new installations and replacements. We can help you get your plumbing system back in working order in no time at all. Our technicians are EPA- and RMGA-certified and have years of experience. Having an approach of integrity and honesty, we perform needed work quickly and efficiently to save clients both time and money. Contact us today to schedule your plumbing service.
A Legacy & Tradition Since 1974

Nearly 5 Decades of Experience

Quick and 24-Hour Response Times

No Job is Too Big or Too Small for Our Team

We Offer Comprehensive Maintenance Plans

Treating Customers with Integrity, Honesty & Respect

We Are Fun and Professional

Easy Financing Options Available

A Can-Do-Attitude and Approach with All Jobs
Proudly Serving Utah & Washington Counties