Skip to Content
Utah County Water Treatment Purification Systems
Schedule Now
$100 off any repair over $500*
*Repairs over $500. Restrictions apply. Call for details.
Improve Your Home's Water Quality Today
Triple-T Heating, Cooling, Plumbing & Electrical provides water treatment services for Utah residents. Although it's easy to take for granted, having ready access to clean and pure water isn't a luxury—it's a necessity. Each day, we use the water in our homes for various tasks and purposes. We expect that water to be healthy, clean, and safe for ourselves and our families. Unfortunately, most of us live in areas where public water is not naturally as clean or pure as we need it to be. Sometimes, we may not even be aware that our water isn't meeting our needs. Triple-T Heating, Cooling, Plumbing & Electrical offers solutions. We can help you get better quality water with years of reliable service.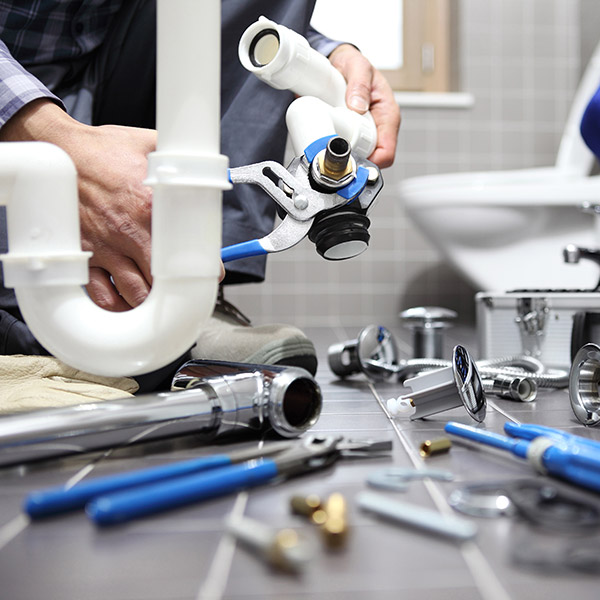 We Provide Optimal Water Quality Solutions
Whether you've just realized that your water isn't sufficiently pure, or you've been aware of the problem for a while, or you want to know if your water is as clean as it needs to be, water treatment and purification system is the answer. You and your family need water that is clean, pure, and healthy, and plumbing professionals are there to ensure that your water is thoroughly and effectively treated and filtered, using the specific equipment and services that will provide the greatest benefit for your home and its water. You can always rely on us to provide optimal water quality solutions.
For example, depending on the degree and strength of treatment needed in your home, plumbing professionals may install a small treatment device, often referred to as an "under-the-sink" or "point-of-use" device, or a larger and more powerful treatment device, often referred to as a "whole house" or "point-of-entry" devices, or something else altogether. Every home and every water supply presents unique challenges and needs unique solutions, and skilled plumbing professionals are ready and able to help you determine what your best option is. Trust our team when you need water treatment services.
The Advantages of Water Treatment
There are numerous advantages that can be reaped when you hire our expert team for water treatment services. When you filter the water in your home or business, you can enjoy the following benefits:
Safe Drinking Water
Helps Protect Environment
Minimizes Aggravation of Skin Conditions
Saves You Money
Reduces the Number of Needed Plumbing Repairs
Removes Risk of Soap Scum on Clothes
The Water Treatment Process
Prior to fresh water is considered safe to drink, it needs to be treated and made safe. Water treatment systems ensure ongoing water quality, allowing treated water to exist in our homes. Below, we've outlined the various steps of the water treatment process. They include the following:
  1. Intake – Water is pumped from a water source into the water purification plant via a pump station. When the water enters the pump station, it must travel through a screen to help prevent large debris from entering the system and clogging the equipment.
2. Coagulation – After being pumped into the treatment plant, water undergoes purification. Coagulant chemicals are added to the water and mixed at a high rate, causing fine particles in the water to stick together and form large clumps called floc.
3. Sedimentation – This step in the process occurs when the water and floc particles are sent into a sedimentation basin where the floc has the opportunity to settle at the bottom of the tank. From there, the floc can be removed, and the clean water at the top can be filtered.
4. Filtration – During this step, water passes through natural filters of various compositions and sizes. The filtration process helps sift out any remaining particles in the water.
5. Disinfection – This step helps protect against bacteria, viruses, and more. This step of the water treatment process is accomplished using various chemicals, such as chlorine or ultraviolet light.
6. Storage & Distribution – At the very end of the water treatment process is storage and distribution. This is when the water is pumped into water storage tanks and then distributed to homes and businesses needing clean, safe drinking water.
Why Choose Us for Water Treatment Services?
If you're looking for a water filtration system for your home, Triple-T Heating, Cooling, Plumbing & Electrical offers a wide range of water purification systems for home and business owners throughout the local area. Water filtration installation is our specialty. We boast more than 40 years of industry experience. We have helped countless property owners have cleaner, safer water in their homes and businesses.
Contact Us Today for Water Treatment Services
When you hire the team at Triple-T Heating, Cooling, Plumbing & Electrical for water treatment services, you can look forward to enjoying clean water as early as today. When installed and regularly maintained by qualified plumbing professionals, these systems provide immediate and tangible benefits. You'll notice the improvement in your water quality right away. Additionally, your system will continue to effectively treat, filter, and purify the water in your home for many years to come. Water treatment and purification systems are among the most important and worthwhile investments you can make in your home, so don't wait. Contact us today to schedule your water treatment service appointment.
A Legacy & Tradition Since 1974

Nearly 5 Decades of Experience

Quick and 24-Hour Response Times

No Job is Too Big or Too Small for Our Team

We Offer Comprehensive Maintenance Plans

Treating Customers with Integrity, Honesty & Respect

We Are Fun and Professional

Easy Financing Options Available

A Can-Do-Attitude and Approach with All Jobs
Proudly Serving Utah & Washington Counties