Skip to Content
Ductless Mini Split AC Services in Utah & Washington County
Schedule Now
$100 off any repair over $500*
*Repairs over $500. Restrictions apply. Call for details.
Everything You Want to Know About Ductless Air Conditioners
Are you ready to go ductless? Don't be alarmed; we're talking about ductless air conditioning. Triple-T Heating, Cooling, Plumbing & Electrical specializes in installing and repairing ductless mini split air conditioners in Spanish Fork and St. George, UT. We're here to answer questions we often receive, such as "what is a ductless mini split?", "how do ductless mini splits work?", "are ductless AC units good?" and more. Your home or business deserves the best heating and cooling system for the Utah summer weather and throughout the year, regardless of the current humidity level. Keep reading to learn more about ductless AC units and how our team can install and repair them for you. Get in touch with us if you have any additional questions about the benefits of a ductless air conditioner.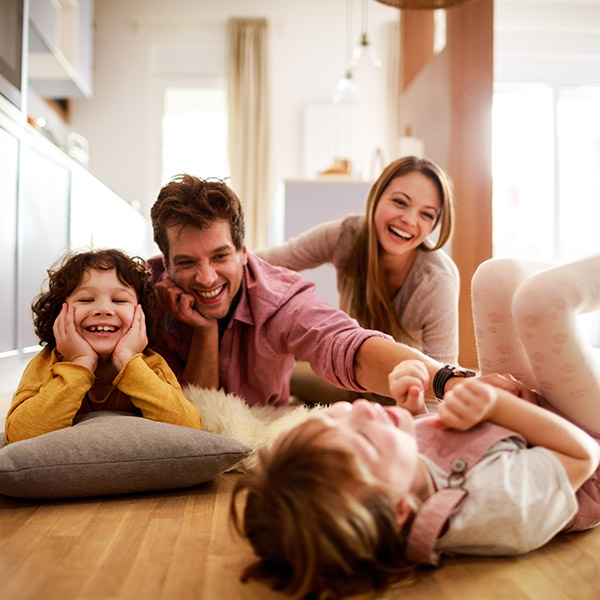 About Ductless Air Conditioning
Not all rooms in your home or business were created equal, and not all of them have the same heating and cooling needs. There's not much need to heat or cool unused rooms like a guest bedroom that nobody is using. At the same time, it's essential to keep your living room or bedroom at the ideal temperature for you. You can achieve these kinds of feats with ductless split heating and air conditioning systems. As the name mentions, these systems do not require ductwork. Ductless systems can be added to your existing home or installed in a new home build. They're the most flexible solution for Utah home or business owners to address their heating or cooling needs. Choose from single or multi-zone systems that can be installed in multiple places. The benefits of ductless systems include offering energy savings by choosing which rooms are at what temperatures, being easy to use with remote controls, being quiet and energy-efficient, economical to install, and comfort without compromise.
Mini Split Installation Services
If you're looking for the best heating and air conditioning solution for your home or business, you need a team you can trust for mini split installation services. Our team provides reliable ductless AC installation services and can provide expert advice regarding this convenient and effective heating and cooling solution. If any room of your home is not connected to your duct system, our team can install a ductless mini split unit. Keep reading for the answers to your questions, such as "are ductless AC units more efficient?".
Ductless Repairs & Maintenance
While ductless mini split systems are often reliable and don't require much maintenance, our team is prepared to perform repairs or maintain your systems as needed. If you're searching for "furnace repair in my area," you've come to the right place. Triple-T Heating, Cooling, Plumbing & Electrical offers the best AC repair in Utah. Our technicians will examine and repair any issues you may be having with your ductless mini split system.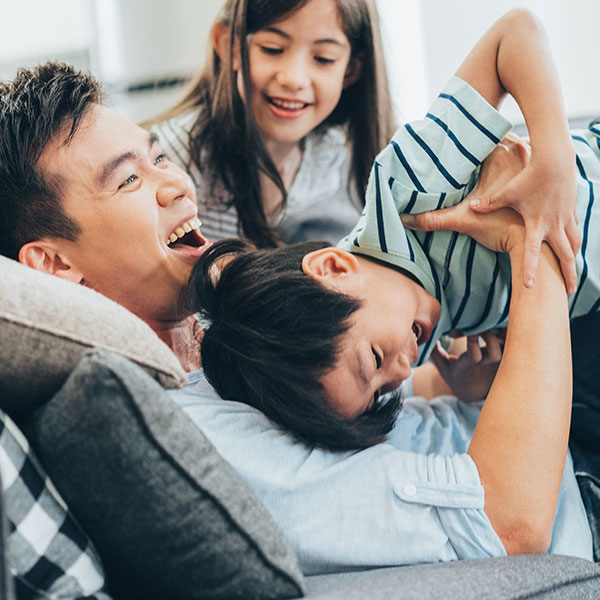 Ductless AC Frequently Asked Questions
As experts in ductless mini split systems, we receive a lot of questions about them. In order to make things easier for our customers, we've prepared these FAQ for you. You want to be certain you have the best heating and cooling option for your home or business in Spanish Fork or St. George. Learn more about ductless HVAC systems through these answers to the questions we frequently receive:
What is a ductless HVAC system?
Ductless air conditioning systems can heat or cool your home without the need for ductwork. These systems contain an outdoor heat pump and an air handling unit. They are ideal for creating individual comfort zones in each room of your home.
How do ductless systems work?
Your ductless AC system works the same way as a traditional heat pump. However, it does not use air ducts. During the summer, the air handler converts warm air in your home into cool air. During the winter, the process is reversed.
How are ductless air conditioners installed?
A new ductless AC system can be installed faster and easier than a traditional HVAC unit. A small hole will be drilled into your house to connect the outdoor unit to the air handler. The hole will be covered up by the outdoor unit after it is mounted. The outdoor and indoor components are connected with a refrigerant line, condensate drain, and power cable.
What is zoned heating and cooling?
The main difference between traditional and ductless heating and cooling systems is that the ductless variety is able to offer zoned heating and cooling. This means that you can heat or cool each room of your home individually rather than controlling the temperature for your entire house centrally. One of the biggest complaints about traditional HVAC units is that certain rooms tend to be hotter or cooler than others. Ductless systems allow every member of your family to enjoy their desired temperature in their own room. This can lead to happier families and save money by not needing to heat or cool rooms you aren't using.
How much does a ductless system cost to install?
The cost of installing a ductless heating and cooling system depends on multiple factors. The cost of your outdoor unit depends on the model you choose and how efficient it is. Another factor to consider regarding ductless mini split installation cost includes the number of indoor units you need. The difficulty of installing your system is another factor that goes into determining your installation costs. Our team can provide you with a quote for ductless AC installation.
How long do ductless AC systems last?
Before you install a new air conditioning system in your home or business, you want to be assured it will last for quite some time. The lifespan of a ductless air conditioner depends on multiple factors, such as how heavily you use the system and whether you keep up with maintenance. Most systems should last about 20 years if taken care of properly.
What are the advantages of having a ductless system?
In many cases, ductless AC systems are better than a central air conditioner. One of the primary benefits of a ductless system is not requiring ductwork. This makes installation easier and more affordable. Ductless systems provide the most control over the temperature in each room and are often an excellent choice for older homes or homes with additions. Ductless air conditioners are more efficient than traditional HVAC systems. Energy loss is associated with ducts, which are not used in these systems, improving energy efficiency and lowering energy bills. Ductless systems are quieter than central air conditioners.
Are ductless AC units more energy-efficient than central air conditioners?
Yes, ductless air conditioners are more energy-efficient than traditional HVAC systems. Ducts account for up to 30% of lost energy in the cooling process, allowing you to save up to 30% on your cooling costs with a ductless system.
How are ductless AC units controlled?
Your new ductless air conditioner will have a built-in control panel that allows you to adjust settings and temperatures. Most systems have a remote control with each air handler so you can adjust the settings remotely. There is no traditional thermostat like you may be used to with a conventional HVAC system.
Will a ductless heat pump keep me warm in Utah?
Living in Utah means you need HVAC that will keep your family warm during our cold winters. Extended capacity or cold-climate ductless heat pumps are available and can operate at temperatures as low as five degrees.
How much maintenance do ductless systems require?
A ductless HVAC system requires basic maintenance in order to ensure optimum performance. Indoor filters and outdoor coils should be kept clean, and the system should be checked out annually to ensure everything is working correctly.
Comprehensive Heating & Cooling Services
Triple-T Heating, Cooling, Plumbing & Electrical offers a variety of heating and cooling services. Our licensed and insured technicians have the experience and expertise necessary to handle any job they may encounter. We offer heating system inspections, heater maintenance, heating and furnace repairs, air conditioning installation, maintenance, and repair, and indoor air quality services. We service Utah and Washington Counties and also offer comprehensive plumbing services. Contact us today to learn more or schedule service.
A Legacy & Tradition Since 1974

Nearly 5 Decades of Experience

Quick and 24-Hour Response Times

No Job is Too Big or Too Small for Our Team

We Offer Comprehensive Maintenance Plans

Treating Customers with Integrity, Honesty & Respect

We Are Fun and Professional

Easy Financing Options Available

A Can-Do-Attitude and Approach with All Jobs
Proudly Serving Utah & Washington Counties