Skip to Content
Expert Utah & Washington County Furnace Installation
Schedule Now
$100 off any repair over $500*
*Repairs over $500. Restrictions apply. Call for details.
Triple T Furnace Installation
Triple-T Heating, Cooling, Plumbing & Electrical provides expert furnace installation services throughout Utah County and Washington County, UT. We offer furnace installation, furnace repairs, and furnace maintenance services. Whether you need a new furnace installation or to replace an existing unit, we offer the highest quality furnace installation services. We understand the importance of a warm and comfortable environment. Our family-owned and operated business is committed to providing honest and superior services. We're always here to answer questions and guide you through the buying process. Contact us today to get a quote and schedule furnace installation services.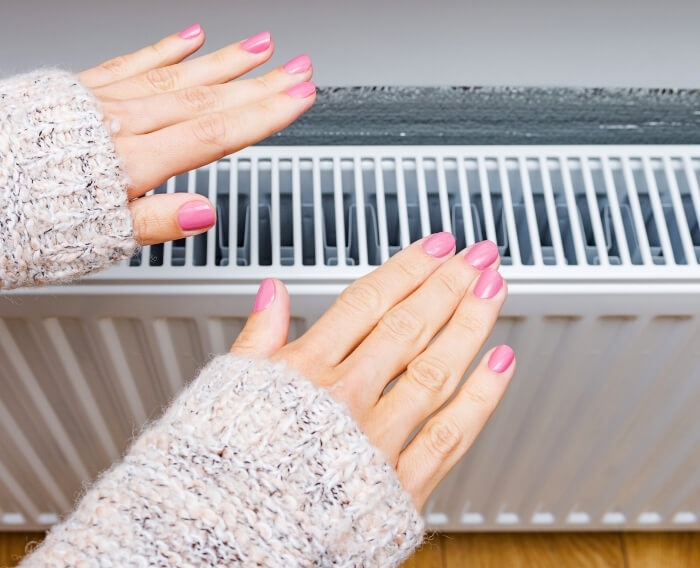 Do I Need a Furnace Installation?
Your furnace will show you signs that it's about time for a new installation. The most common signs to look for include:
High Utility Bills –If your utility bills seem to skyrocket without much use, your furnace may struggle to maintain temperature. Furnaces become less efficient as they age, leading to a constant struggle.
Dust and Debris –Your furnace may leave dust and debris in the air if it isn't working at optimal levels. A healthy furnace keeps the air circulating without dirt and debris on the vents and shelf surfaces.
Uneven Heating –You may notice cold spots throughout your home on a cold day. Your furnace's job is to heat your home evenly, so it might have trouble if it's struggling to maintain even heating.
Age –Most furnaces last about 15 to 20 years. It's important to remember the age of your furnace to know when it's about time to invest in a new furnace.
Strange Noises –A furnace should only make a whirring sound. If you hear booming or banging, you could have a problem.
Types of Furnace Installations
We'll help determine the type of furnace that best fits your needs. The kinds of furnace installations we offer include:
Gas Furnace Installation – Gas furnace burners warm their heat exchanger, then blow the warm air through the ductwork with a fan. Natural gas heaters are efficient and affordable for most homeowners. Gas furnace costs are typically lower than electric furnace costs.
Electric Furnace Installation – Electric furnaces provide a quiet, environmentally friendly furnace option. They generate heat with electric coils and electricity. Electric furnaces often have higher operational costs than gas furnaces but can last up to 20 years.
Choosing the Right Furnace for Installation
There are many different furnaces with varying efficiency ratings and energy sources on the market. It's important to choose the right one for your home's needs. A gas furnace should have an AFUE rating between 80% to 98%. We will help determine the best rating for your needs. It's also critical that your furnace is perfectly sized for your home. Choosing a furnace that is too small or large for your home won't adequately heat your home or optimize your energy savings.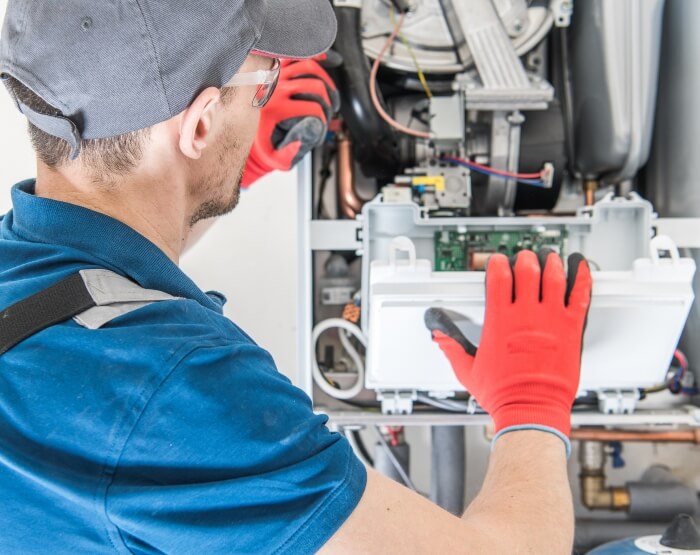 Furnace Installation Steps
Triple T's heating installation specialist will walk you through each step of the furnace installation process at your home. Our professional furnace installation steps include:
Remove Your Old Furnace – We will disconnect all parts of your old furnace and remove it to dispose of it safely. After we remove the furnace, we will prepare the space for your new furnace.
Connect the Furnace – We may need to bolt your furnace into the best possible position. We'll connect the furnace to the appropriate parts for functioning, then hook it up to your ventilation system. The last step of connection involves plugging in the power source, whether gas or electric.
Test the Furnace – The last step of our successful furnace installation process is to test it. We will measure the airflow and intake of the heating system to ensure it is properly working.
Furnace Repair Services
After installation, Triple-T Heating, Cooling, Plumbing & Electrical is always here for your furnace repair services. Whether you need air filters changed or system replacements, our team is here for you. We provide 24-hour response services to your emergency furnace calls. We always dispatch a highly-trained technician to diagnose and repair your issues. Our technicians always explain your options and provide an honest quote before performing work.
The Importance of Fast Furnace Installation
When you need a new furnace, it's essential to act fast. We understand you have more problems than the cold air circulating in your home. The reasons we act fast include:
Your water pipes are at risk of freezing and bursting.
Cold air can be dangerous in freezing temperatures.
The longer you wait, the more susceptible your HVAC system is to damage.
Furnace Maintenance Services
One of the best ways to ensure your furnace is working at optimal levels is to get yearly furnace maintenance services. Our team will help save you from costly repairs and new units by diagnosing furnace issues as early as possible. Our routine inspections, servicing, and maintenance keep you warm and comfortable throughout the year.
Preventing Carbon Monoxide Leaks Within Your Furnace
Professional furnace installation is critical to ensure your furnace is installed correctly. Carbon monoxide is sometimes caused by a heat exchanger or combustion system crack. If the metal wall of your furnace is damaged, carbon monoxide can leak into your duct system. The best ways to prevent carbon monoxide leaks within your furnace include:
Install a CO Detector – A CO detector detects unsafe levels of carbon monoxide in your home. The batteries must be checked and changed during the year.
Change Your Filter – When you change your filter, your furnace can provide proper air exchange circulation. This helps the heat exchanger not to overheat and crack. We recommend changing your filter every 30-60 days.
Keep Vents Open – Never obstruct vents in your home. Your furniture needs adequate ventilation so it can properly circulate air.
Yearly Furnace Maintenance – The best way to keep on top of possible carbon monoxide leaks is to have furnace maintenance services on a regular basis. Our certified technicians look for issues and can make repairs before they become a problem.
How Much Is a New Furnace?
A new furnace is a significant investment for most homeowners. We understand furnace services aren't always in your budget, so we proudly offer various financing options for our products. We offer the highest quality financing services through the EnerBankUSA Home Projects financing for customers with good credit. Talk to us about our financing options, including:
No Payment, No Interest Option for 12 Months
5 Year Loan with 6.99% APR
7 Year Loan with 6.99% APR
Serving Utah & Washington County Since 1974
Established in 1974, Triple-T Heating, Cooling, Plumbing & Electrical is proud to serve you with all your furnace needs. We're community leaders dedicated to customer satisfaction. You can trust our fully insured and licensed technicians to provide the best possible service. Our team always finishes the job quickly and efficiently, offering optimal customer service. We follow a company motto of "Service Beyond Expectations." Our family-owned business is proud to lead with integrity, morals, and professionalism.
Contact Us Today for Furnace Services
Triple-T Heating, Cooling, Plumbing & Electrical is here for all your furnace installation, replacement, repair, and maintenance needs in Utah County and Washington County, UT. We will help determine if you need a new furnace and offer optimal services. We won't ever let you sacrifice comfort in your home. If your furnace is having problems or you simply need a new furnace, contact us today to schedule a service visit.
A Legacy & Tradition Since 1974

Nearly 5 Decades of Experience

Quick and 24-Hour Response Times

No Job is Too Big or Too Small for Our Team

We Offer Comprehensive Maintenance Plans

Treating Customers with Integrity, Honesty & Respect

We Are Fun and Professional

Easy Financing Options Available

A Can-Do-Attitude and Approach with All Jobs
Proudly Serving Utah & Washington Counties