Skip to Content
What Are the Benefits of Replacing Your Furnace?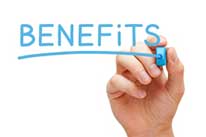 If your furnace is nearing the end of its life, you have an important decision to make. You can either pay for continuous service visits, or you can fork over a few thousand dollars and buy a brand-new heating system. Although both decisions affect your wallet, there are numerous long-term benefits of replacing your home's furnace rather than repairing it.
For starters, when you purchase a new, Energy Star approved furnace, you will significantly reduce your household's monthly utility bills in the wintertime. Buying a new furnace obviously reduces the need for heater repairs, which can save you hundreds or even thousands of dollars. And if you buy a super-efficient furnace from your furnace installer in St. George, you may be eligible for tax credits and manufacturer rebates. Adding an energy-efficient furnace can even improve the value of your home.
Contact a furnace installation company in St. George to learn more about the benefits of purchasing a new furnace and for help deciding which model is best for your home.