Skip to Content
Heating & Furnace Repairs in Utah County and Washington County
Schedule Now
$100 off any repair over $500*
*Repairs over $500. Restrictions apply. Call for details.
Comprehensive Heating & Furnace Services
Triple-T Heating, Cooling, Plumbing & Electrical is a leader in the field of heating repair service. Throughout Utah County, UT, we have serviced units of all makes and models, helping residents to reignite their home's furnaces and restore warmth and comfort to the house. We have extensive experience in our field, so you can trust our specialists to inspect and repair any issue properly. Any damage to your heating system is a hassle. But sometimes, it can be hazardous. Most homeowners do not know enough about how an HVAC system functions to tell when their heating issue has passed into dangerous territory. We recommend you contact us immediately for service. 
How To Tell You Need Furnace Service
While furnaces might seem complicated – and they can be – it is not difficult to tell when it's time to repair them. You can keep an eye out for some telltale signs, which will help you identify when to contact Triple-T Heating, Cooling, Plumbing & Electrical for furnace service. These symptoms are just a few of what we see, but they are the most frequent. Some of the most common include:  
Non-Blue Burner Flame:

 

Gas burner flames should be blue – not yellow. A yellow flame can indicate the presence of carbon monoxide in your home. In excess, this chemical is 

hazardous. Like the ones at Triple-T Heating, Cooling, Plumbing & Electrical, a professional HVAC specialist can address this issue quickly and efficiently.

 

Unusually High Bills:

 

During winter, you might experience higher utility bills compared to summer. But what if your winter bills are outrageously high compared to previous seasons? In this case, there could be an issue with any number of problems. These issues will cause inefficiency, forcing your unit to work harder to heat your home.

 

Loud Noises:

 

Just as with smells, noises are a part of the furnace experience. For example, when a unit cycles on, you'll hear a whirring noise. What you shouldn't hear is a banging, whistling, squealing, or booming noise. These sounds are not normal, and you should address them immediately. There should be an issue with the belt, fan, or some components that could have broken loos

e. 

 
Inconsistent Temperatures:

 

In an efficiently-heated home, the living room temperature will match the dining room, kitchen, bathrooms, and bedrooms. But when the system doesn't work to perfection, you might experience inconsistencies, or cold spots, from room to room. Since various things can cause this issue, the only way to address it is through a professional.

 

Abnormal Smells: 

When we say abnormal, we do not mean the smell of the fuel the furnace uses to produce heat. Instead, what we mean is an odor or scent that doesn't smell like fuel – and one that doesn't go away. 

Gas leaks and excessive dust inside the unit are two of the most common culprits for this problem. A professional repair technician can solve it.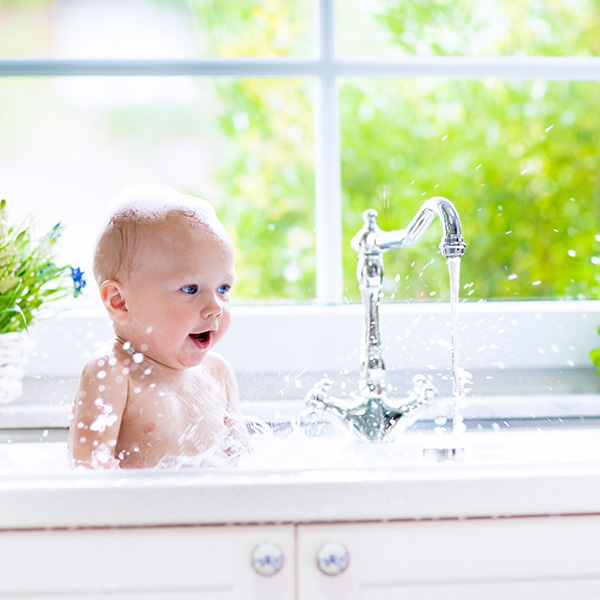 Furnace Check-Ups and Tune-Ups: Why They Matter

 
Think of your furnace as your home's automobile engine. Every car, truck, and SUV requires regular maintenance to last as long as it should. Regular furnace check-ups and tune-ups are how we achieve maximum efficiency throughout the lifespan of your furnace. Don't skimp on them. We perform thorough preventative maintenance and surveys once a year. This routine process can identify issues before they become catastrophes. However, we recommend trusting Triple-T Heating, Cooling, Plumbing & Electrical to perform the maintenance, rather than attempting itself. Still, there are some things you can do at home:  
Replace Your Filters:

 Manufacturers design furnace filters to keep dust, pet dander, grime, and more out of the HVAC system unit and the air ducts. But over time, the filters will collect too much of it. When this happens, you need to install a fresh filter.

 

Inspect for Leaks

: 

To locate the heat exchanger, 

follow the metal chamber and passageway that starts at the burner assembly and ends where the chimney vent connects to the vent. If you find a leak, please tell us.

 
Can I Do Repairs Myself?
Aside from replacing your furnace filters and checking for broken hoses, we do not recommend you attempt to repair the problem yourself. There is a reason our technicians go through years of training. We are a widely respected furnace repair company because our employees know how to repair HVAC units safely. And make no mistake, you can injure yourself if you don't know what you're doing. But even if the worst-case scenario doesn't present itself, fixing a furnace is a multi-step process involving tools you can't necessarily find at the hardware store and knowledge most people do not have. Rather than waste the weekend trying to restore warmth to your house, contact us; a furnace technician will get the job done in hours, not days. 
Service or Replace My Furnace?
This is perhaps the most challenging question because it is somewhat subjective. For example, modern furnaces can last between ten and 15 years. If yours is approaching that age, you might want to consider getting a jump on the situation and replace it now. But an eight-year-old unit doesn't require a replacement. Have you already called us for repairs? Frequently-busted furnaces will continue to break down. You might decide paying the repairs makes more sense in the short-run, but the best long-term solution is to replace the furnace entirely. Regardless of what you choose, Triple-T Heating, Cooling, Plumbing & Electrical can implement a solution.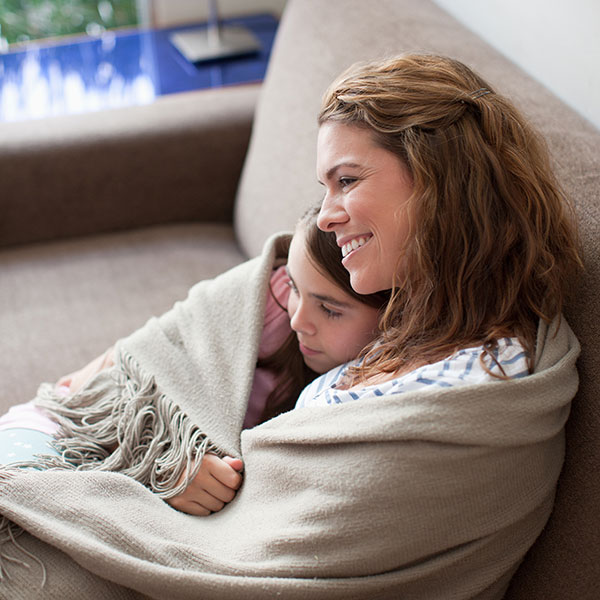 Is It The Thermostat or the Furnace

?
Your home's HVAC system is a complex collection of components, and each one plays a crucial role. Sometimes, heating breakdowns occur because of puncture hoses and dirty furnace filters. Sometimes the unit is getting a little long in the tooth. Wiring can age, and leaks can occur. But what happens if you have eliminated these suspects? It's time to move on to the thermostat. Think of this component as the command center for your entire HVAC system. The thermostat is responsible for telling the furnace how warm to make the house. If you set the thermostat to 72 degrees, a functioning system will be 72 degrees. If the furnace stops producing heat, exudes erratic warmth, or cycles more than necessary, the thermostat could be the responsible party. Sometimes, the problem is power-related. Check the following before contacting our furnace technicians: 
Replace the batteries and ensure they are AA lithium

. Alkaline batteries run out of juice quickly.

 

Check the power switch on the furnace itself. Sometimes, people mistake it for a light switch and turn it off.

 

Check the circuit breaker to ensure there is no blown fuse.

 
How Important 
Is the Air Filter?
The core component of any furnace is airflow. The thermostat regulates the temperature, and the unit disperses arm air through the house's ductwork. You might not think a relatively cheap component like an air filter is a big deal – but it is. Once a year, before the cold season strikes, change your furnace filter. When it is clean, it operates at peak efficiency and provides cleaner and warmer air to all corners of your home. If you don't feel comfortable replacing your air filter, then one of our furnace technicians can do it for you. We cannot emphasize enough the importance of this action. 
Financing & Flexible Payment
We know that furnace maintenance and repair services fall under the "unexpected" category in your budget. Most households cannot absorb a large bill in one check. That's why we are proud to offer generous financing packages that allow homeowners to receive the repairs they need now and pay later. Depending on your financial situation and credit score, we have three options with various terms available. Our flexibility is our greatest strength, and we believe our willingness to offer payment options is proof of our care for our customers. Contact us today to learn how we can help you and your family keep the heat running through the wintery months.
Why You Should Choose Triple
-T Plumbing, Heating & Air
Experience matters. Triple-T Heating, Cooling, Plumbing & Electrical has a long history serving Utah and Washington Counties in Utah. Since 1974, we have offered affordable and efficient plumbing, heating, and air services to clients throughout these clients – that's four decades of expertise and trust. When your furnace breaks down, your home is going to become cold and uncomfortable quickly, especially in Utah. So, we work fast. But while we understand the importance of speediness, we believe effectiveness is just as important. We train our technicians to respect our customers' time and perform their jobs correctly the first time.
A Legacy & Tradition Since 1974

Nearly 5 Decades of Experience

Quick and 24-Hour Response Times

No Job is Too Big or Too Small for Our Team

We Offer Comprehensive Maintenance Plans

Treating Customers with Integrity, Honesty & Respect

We Are Fun and Professional

Easy Financing Options Available

A Can-Do-Attitude and Approach with All Jobs