Skip to Content
The Importance of Annual HVAC System Maintenance
You rely on your heating and cooling system for home comfort most days of the year. Despite this, it's easy to forget about your air conditioner and furnace. Unfortunately, ignoring your HVAC system could allow the equipment to fall into disrepair. The consequences aren't always immediately apparent, but they'll catch up with you eventually. Avoid the pitfalls of a neglected HVAC system by keeping up with annual preventative maintenance.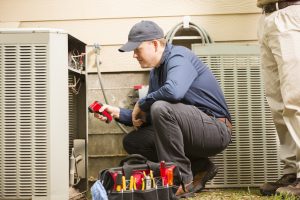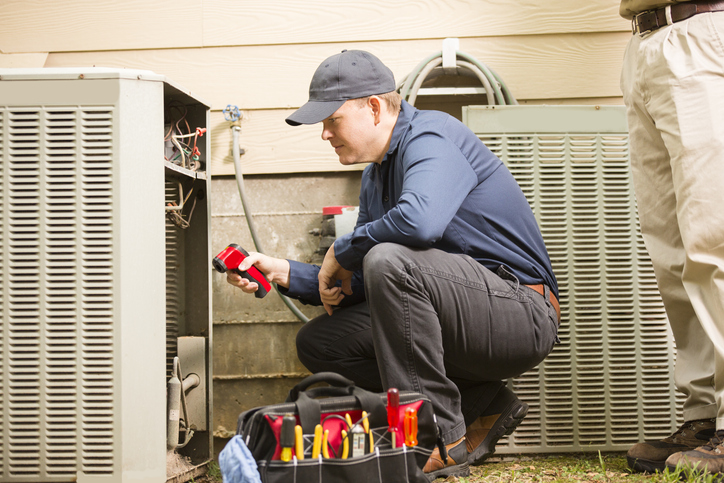 What is an HVAC Maintenance Plan?
The purpose of an HVAC maintenance plan is to help you keep up with regularly scheduled tune-ups. Triple T Heating, Cooling & Plumbing offers a yearly service program that over 1,600 of our customers are currently subscribed to. Our EPA- and RMGA-certified technicians aim to provide peace of mind, safety, and efficiency by providing all the HVAC services you need.
As the name suggests, annual HVAC system maintenance should be scheduled once a year for each system component. Your air conditioner benefits the most from a springtime tune-up before the weather heats up in the summer. Likewise, it's best to have your heating system serviced in the fall.
What Does HVAC Maintenance Entail?
At Triple T, we offer a comprehensive, 32-point HVAC system tune-up. Here's what each visit from us entails:
Check all elements of the system
Clean the furnace and air conditioner interiors
Check and replace the air filter as needed
Clean the fan motor
Inspect the ductwork and vent pipes
Check oil and propane tanks, if applicable
Test the operating cycles
And much more
DIY HVAC Maintenance Tips
While official maintenance tasks are best left to the professionals, you can take proper care of your HVAC system between annual tune-ups with these tips:
Change the air filter: Get in the habit of checking your filter once a month and changing it when it appears dirty. Basic one-inch filters only last six to eight weeks, but higher-end versions may last for a year without compromising performance.
Keep the outdoor unit clean: The condensing unit sitting on a concrete slab outside your home is responsible for exhausting hot air to the exterior. Any obstructions may impede the heat exchange process. Keep the outdoor unit clean by gently hosing it down as needed.
Trim back vegetation: It's common to plant shrubs near the air conditioner to hide it from view. If you do this, just remember to prune the foliage at least 24 inches away from the condensing unit.
Keep all air registers open: Furnaces and air conditioners function at their peak when the system is balanced. If too many of your vents are closed or obstructed, the airflow could get thrown off balance. Prevent this by keeping all registers open and unblocked at all times.
Adjust the thermostat: Choose a setting that keeps you comfortable when dressed for the season. Then, remember to set the temperature back when leaving home during the day and going to sleep at night. These simple steps reduce wear and tear and lower your energy bills.
What are the Consequences of Skipping HVAC Maintenance?
When life gets busy, you may forget to schedule heating and cooling tune-ups once a year. Signing up for an HVAC maintenance plan is a great way to keep routine visits on your radar. Here's what can happen if you skip HVAC tune-ups:
More frequent breakdowns: The worst time to discover a problem with your HVAC system is on a scorching hot summer day or bitterly cold winter night. Without maintenance, your air conditioner and furnace are more likely to fail when you need them most. Avoid inconvenient breakdowns and emergency visits by prioritizing annual tune-ups.
Higher repair costs: System malfunctions often result from problems that develop slowly, such as a fan belt fraying or a mechanical component coming loose. Maintenance can catch these problems early and correct them before they lead to mid-season breakdowns and costly repairs.
Higher energy bills: Who wants to pay more than necessary for heating and cooling? When your HVAC system is clean, oiled, and tuned up, it keeps your home more comfortable while consuming less energy.
Comfort problems: Aging, neglected systems tend to leave some rooms feeling stuffy and uncomfortable. Routine maintenance is the key to maintaining proper airflow, comfortable humidity, and even temperatures.
Premature system failure: Furnaces and air conditioners should last at least 10 to 15 years. Neglected systems often reach the end of their lifespan sooner, forcing you to replace your HVAC equipment years before its time. On the other hand, regular tune-ups promote season after season of uninterrupted performance.
Safety hazards: Air conditioners may suffer electrical problems, while furnaces could develop a gas leak or raise the risk of carbon monoxide poisoning. With technicians testing for problems once a year and correcting anything they find, you can put your mind at ease, knowing your equipment is operating safely.
Voided warranty coverage: Most HVAC manufacturers require routine maintenance to keep their warranties in effect. Failure to follow this term of the agreement could void your warranty. If a part fails prematurely, you'll be out of luck because the manufacturer will claim that neglect is to blame. Study your policy, adhere to its terms carefully, and keep records of each maintenance visit in case you ever need to file a claim.
Schedule HVAC Services in Utah County or Washington County
The best way to promote home comfort, low energy costs, and reliable HVAC performance is to schedule annual preventative maintenance. The team at Triple T is eager to help you stay comfortable and happy, with over 40 years of experience and the proper certifications to ensure a job well done. To schedule your next HVAC maintenance visit, please contact us at 801-790-0460 if you live in Utah County or at 435-216-1608 for Washington County residents.