Skip to Content
Signs Your Heating System Is About to Leave You in the Cold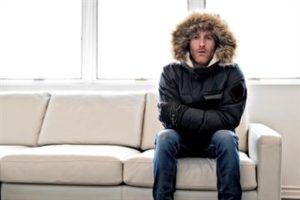 Is trouble brewing with your heating system? Some people only find out when it is too late—that is, when they are shivering when their heating gives out on a cold winter night. The good news is that doesn't have to be you. By paying attention to some of the signs that your heating is developing some major problems, then you could get HVAC repairs performed before you're left without heating when you need it. If you notice these signs, consider calling your residential HVAC repair specialist.
Your energy bill keeps going up.
Do you get sticker shock once a month when you open up your utility bill? If your bill seems to only go up and you can't find any good reason to explain it, then there is a chance that your heating is to blame. When your heater is not working efficiently, it will run more than normal as it struggles to maintain your desired temperature. As a result, it eats up more of your energy, which is reflected on your bill. Consider having your heating inspected if your utility costs just don't make sense.
You're hearing strange noises.
When your heating system kicks on, do you notice some moans and groans as it comes to life? Do you hear your system running louder than normal, or do you hear it running more often than it used to? Any unusual noises from your system could indicate a problem, so call for repairs before the issue becomes harder—and more costly—to fix.
You have cold spots throughout your house.
Uneven heating is a major sign of system trouble. If you feel comfortable in one room and then walk into another and find it is much colder, your heating is working evenly throughout your home. In some instances, you may need to replace your heater to keep your home warm if this is happening.
At Triple T Heating and Cooling, our expert techs are on standby to make sure your heating system doesn't leave you in the cold. If you are experiencing signs of a system failure or need HVAC maintenance in St. George, call us at 801-798-7711.