Skip to Content
Is Your HVAC Ready for Cooler Temperatures?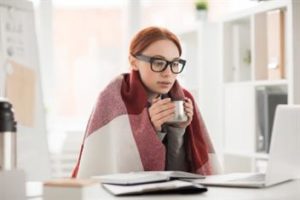 The days might still feel like summer, but the nights are already getting chillier—a sure sign that winter is right around the corner. Is your HVAC system ready for the drop in temperatures? If you haven't yet scheduled your annual service appointment, grab your phone and do so right away. A home's heating system should be serviced every fall before the heat is turned on for the first time each winter.
Schedule your annual heating maintenance visit.
It brings homeowners peace of mind to have a professionally trained, residential HVAC technician handle the annual maintenance requirements. The technician will execute these tasks for you:
Lubricate and clean the blower motor
Test the igniter switch
Replace the air filters
Clean and inspect the heat exchanger
Check the thermostat
Check the safety switches
Clean the condenser coils
Before leaving your home, the HVAC technician will ensure that every component of your system is working properly.
Clean the area around your furnace.
You can keep your furnace cleaner and run smoothly by keeping the area around the furnace clean. This eliminates the dust and grime that could work its way inside the appliance. Simply run a vacuum around the area at least once each fall.
Schedule a professional air duct cleaning.
The indoor air can get stuffy during the winter since you certainly won't be leaving windows open to catch the fresh air. Improve the comfort and health of your family by scheduling a professional air duct cleaning this fall. This eliminates microorganisms that can contribute to breathing problems.
Check the exterior of your home.
If you have a Mitsubishi ductless system, you should head outdoors to check the area around the exterior component. If any vegetation has grown up alongside your home, clear it away from the exterior component. This allows the air to flow freely. If you don't have a ductless system, but do have a central AC unit, then you'll need to cover the AC before winter.
Triple T Heating & Cooling is already scheduling fall HVAC maintenance appointments. Give us a call today at 801-798-7711, and we'll send a residential HVAC technician to your home in Spanish Forks right away. We take pride in helping our neighbors stay warm and cozy throughout the frigid Utah winters.