Skip to Content
Smart Strategies for Getting Through a Summer Heat Wave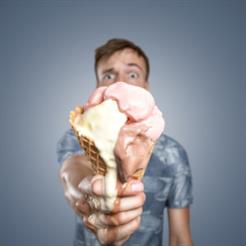 Climate change is fueling a rise in the number and severity of heatwaves experienced across the U.S. Clearly, the most effective way to beat the summer heat is to have a residential HVAC technician install an AC unit in your home. But what if the power is out or you don't yet have central air? Try these quick tips to cool down.
Cool down with water.
If you're coming inside from being out in the sun, you'll need to cool down quickly. Place a towel under cool running water, and then drape it over your head or across your neck. You can also take a cool shower or soak your feet in a bucket of cool water. For a quick, refreshing cool-down throughout the day, fill a spray bottle with water and spritz it on your wrists periodically.
Relax on the lower levels.
Hot air rises. If you're waiting for the HVAC technician to arrive and fix your AC, stay on the lower levels of your home. A finished basement is ideal, as this provides maximum protection from the scorching temperatures outdoors.
Replace your electrolytes.
Heavy sweating during a summer heatwave will deplete your electrolyte levels as well as the water content in your body. It's important to replace both. If you only have plain water, have a small snack with it. Or, try a sports drink, electrolyte-infused water, or coconut water.
Change your hairstyle.
Women with long, thick hair can benefit from a temporary hairstyle change during heat waves. Toss your hair up into a ponytail or bun to get it off your neck. You'll also be able to avoid heat-based styling appliances with a casual up-do.
If your air conditioner shows signs of dying in the middle of a summer heatwave, or if your home lacks central air, call us right away at 801-798-7711. Triple T Heating & Cooling can send out one of our highly trained technicians to install a new air conditioning unit in your home in Spanish Fork or St. George, UT. We pride ourselves on going above and beyond to keep your family comfortable!