Skip to Content
Upgrading Your Central Air Conditioning System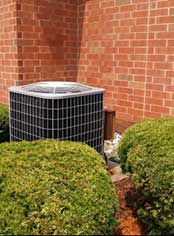 The summer season is heating up, and now is the perfect time to make sure that your air conditioning system is in great working condition. If your current air conditioner is more than 10 years old, it likely needs maintenance from an AC service for St. George. Or, you may be ready to have a brand-new model installed by AC repair and AC installation experts. Whether you are in need of an AC tune-up or a brand-new system, AC experts can ensure that your home is comfortably cool throughout the summer. Here is a look at some factors to consider when upgrading your central air conditioning system:
Energy Efficiency
When you are choosing a new central air conditioning system, it is important to consider the energy efficiency of your new model. A highly efficient air conditioner can consume as little as 50% of the energy of an older unit. To determine the efficiency of an air conditioner, you can look at its SEER rating. You may also consider models that meet energy efficiency guidelines set out by ENERGY STAR. When your AC unit uses less energy, you'll save big on your bills. A new HVAC system that is optimally efficient is also less likely to need AC repair.
Size
The size of your home is another factor to consider when you are upgrading your central air conditioning system. Depending on the total square footage of your home, you will need to install a larger or smaller AC unit. A properly sized unit will provide you with the best efficiency. Contact an AC service provider for help choosing an appropriately sized AC unit.
Installation
Finally, AC installation is a key factor when you are upgrading your air conditioning system. To achieve the best performance and lifespan from your new AC unit, it is essential to choose a heating and cooling company that is prepared to provide you with the highest level of service. With proper installation, your central air conditioner will last for many years to come.