Skip to Content
Tips for Saving Energy During the Summer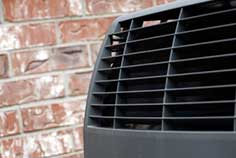 The summer season has arrived, and hotter days mean that many homeowners will be relying on their AC systems to keep their homes cool and comfortable. When you use your AC during the summer months, you may find that your monthly energy bills increase significantly. At Triple "T" Heating & Cooling of Spanish Fork, our AC repair experts can help you ensure that your system is in great working shape for the hottest season of the year. Along with our air conditioning services, we also offer heater repairs and septic system repairs. To help you beat the heat and save on your bills this season, here is a look at some tips for saving energy during the summer.
Set Your Thermostat
Using a programmable thermostat is a great way to save energy during the summer months. With a programmable thermostat, you will be able to set your air conditioning system to run during certain times of the day. By ensuring that your air conditioner shuts off when you are away from home, you will be able to use less energy during the summer cooling season.
Use Fans Strategically
Along with setting your air conditioning system, it is a great idea to place fans throughout your home. Properly placed fans can help boost the cooling effects of your air conditioner, so you may find that you can set your system to a lower operating level. When you are not at home, be sure to turn off all of your fans.
Maintain Your Air Conditioner
Air conditioner maintenance is a must during the summer months. By repairing and maintaining your air conditioner, you will help your system operate at peak efficiency. At the beginning of the summer cooling season, it is a great idea to schedule a repair appointment with your local heating and cooling company.