Skip to Content
Examining the Importance of Furnace Inspections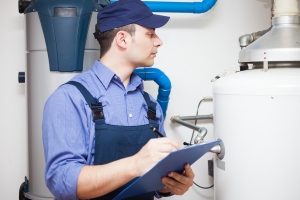 What Is Involved in a Furnace Tune-Up
If you are preparing your home for the winter season, you may want to consider scheduling a furnace repair and inspection appointment. During your furnace inspection from a company offering furnace repair in St. George, a licensed technician will check over all of the major components of your unit. If a problem is detected, your technician will recommend the proper furnace repairs. With an annual furnace inspection, you can ensure that your heating system is ready to keep your home comfortably heated, throughout the coldest season of the year. Proper furnace repair can also help to ensure the safety and efficiency of your system. Read on to learn more about the importance of scheduling annual furnace inspections.
Prevent Maintenance Issues
There are few feelings worse than your heater going out on a cold winter day. With proper furnace inspection, you can prevent maintenance issues before they occur. By having your furnace inspected before the winter sets in, you can take care of mechanical problems before they become serious issues. Routine furnace inspections can help you make sure that you are not left in the cold.
Reduce Health Problems
An improperly maintained furnace can pose a health threat to everyone in your household. For example, a furnace that has not been properly repaired may leak carbon monoxide into your indoor spaces. Contact with carbon monoxide can cause serious health symptoms, such as nausea, headaches, and dizziness. In serious instances, carbon monoxide poisoning can lead to death. With furnace inspections, you can eliminate the risk of carbon monoxide in your home.
Improve Overall Efficiency
Routine furnace inspections can also help to improve the overall efficiency of your system. When you keep your furnace in great repair, you will ensure that all of its internal components are operating at their very best. An efficient furnace that is in great repair will help you save money on your heating bills during the winter. Do not hesitate to schedule your furnace inspection before the winter season kicks into gear.