Skip to Content
Health Benefits of Air Purifiers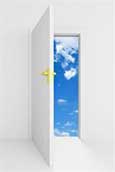 The quality of your indoor air can have a major impact on the health and wellbeing of your family. When a furnace repair technician installs an air purifier in your home, you can ensure that you and your loved ones are breathing air that is free of allergens and other harmful contaminants. Whole-house air purifiers are often mounted on a furnace or air handler, so it's best to hire experts who handle AC service and heater repair for St. George. Here's a closer look at how AC repair and furnace repair technicians can help you clean up your indoor air with an air purifier./utah-county-services/heating/repairs/
Clean Contaminants from Air
One of the primary benefits of an air purifier is its air cleaning and purification properties. When you install an air purifier in your home, up to 97% of all airborne contaminants will be removed from the air that you breathe. By cleaning contaminants from your air, an air purifier will help keep you healthy throughout every season of the year.
Remove Allergens
Your indoor air can contain a number of allergens, including dust, pollen, pet dander, and mold. When a heater repair expert installs your new air purifier, it will remove all of these allergens from the air that you breathe when you are indoors. If you are a seasonal allergy sufferer, an air purifier may provide you with the relief that you need.
Reduce Seasonal Illnesses
Many seasonal illnesses, such as flu and cold viruses, are transmitted through the air. With an air purifier, you will help to reduce the chances of catching or spreading seasonal sicknesses between members of your household. When you install a new air purifier, you will be amazed at the boost that it provides to the health of your household. The certified EPA technicians who install your air purifier can educate you on extra measures you can take to improve indoor air quality; for example, old heaters often produce airborne contaminants, and new furnace installation may be recommended.