Skip to Content
Have You Seen Our Customer Reviews?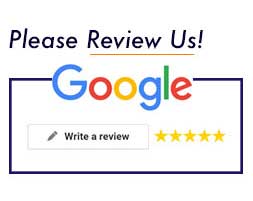 Whether it's air conditioning, heating, indoor air quality, or plumbing (in Utah County), we really enjoy working with our customers in St. George and Northern Utah. We appreciate it when they drop us a note or are able to leave us a review on our online profiles such as Google, Facebook, Yelp, Yahoo Local, Angie's List, BirdEye and other sites. We have received quite a few positive reviews but we always enjoy hearing from our customers and getting their feedback.
Google has recently made changes to how customers can leave reviews on Google, which can make it a little confusing. As a result, we have prepared a new Google review instruction form to make it easy to leave a review. If you have used our business, please view and follow the review form below and share your thoughts.