Skip to Content
Bryant® Ductless Heating and Cooling Systems in Utah County
Find the Right AC System for Your Budget
It's not always easy to find the right heating and cooling units for your home or business. Some options miss the mark entirely while others are almost right—but not quite. When you want the best option on the market, nothing can compare to Bryant's ductless heating systems. As a leader for individual and multi-room cooling solutions, Triple-T Plumbing, Heating & Air is here to help you keep your home comfortable all the way from June through September.
Bryant's ductless HVAC solutions offer unprecedented convenience to users, including single-zone and multi-zone functionality, as well as reduced energy consumption for big savings no matter the weather. In addition, units are Energy Star-certified, ensuring you're doing right by both your home and the planet. With the absence of traditional ductwork, units are sleek and stylish while offering year-round comfort in a small, minimalistic design.
Interested in learning more about a ductless mini-split system in Utah County? Contact Triple-T Plumbing, Heating & Air today by dialing 801-798-7711 or contact us online.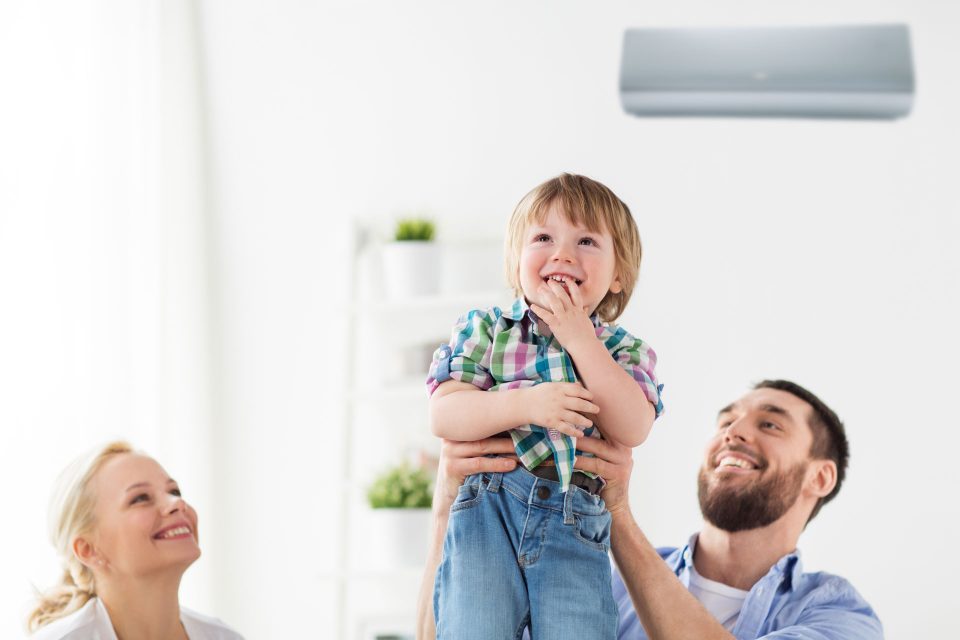 Installing a Ductless System
Each ductless system contains two key parts: indoor units and outdoor units. Indoor units in a Bryant ductless HVAC system are within the home and visible while inside a room. Small and discreet, these indoor units can be mounted on the wall, the ceiling, or even the floor.
The indoor element of the unit will physically dispense air, working to keep any room comfortable. Devices can be controlled via remote control or on the unit itself for quick, simple adjustments.
In addition to the indoor portion of the unit, all ductless systems require an outdoor piece, as well. Similar to a standard air conditioner that sits outside, an attachment from the ductless system will be extended to the exterior of the home.
The outdoor attachment is physically smaller and much quieter than outside elements of a traditional HVAC system, offering maximum benefits with minimal intrusion.
Get Yours Today!
When you're seeking residential and commercial HVAC solutions, no one can make a difference like Triple-T Heating & Cooling. With an industry-leading inventory, unparalleled pricing, and locations servicing both Utah County and Washington County, we can help you make sure your property is comfortable from the dead of winter to the peak of summer.
From ordering to installation, we'll handle the process from start to finish. Contact us today to learn more about our Bryant inventory and see how a ductless HVAC unit can transform any space. With a full selection to consider, we'll help you choose the perfect fit.
A Legacy & Tradition Since 1974

Nearly 5 Decades of Experience

Quick and 24-Hour Response Times

No Job is Too Big or Too Small for Our Team

We Offer Comprehensive Maintenance Plans

Treating Customers with Integrity, Honesty & Respect

We Are Fun and Professional

Easy Financing Options Available

A Can-Do-Attitude and Approach with All Jobs
Proudly Serving Utah & Washington Counties