Skip to Content
Common Air Pollutants That Can Lead to Health Problems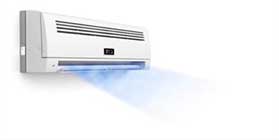 While many people are familiar with the dangers of outdoor air pollution, some homeowners are not aware that there are many types of indoor pollutants that could be lingering inside their homes. Fortunately, your furnace repairman in St. George will happily install a whole-house air purifier to improve your indoor air quality.
There are several common sources of indoor air pollutants. Molds, bacteria, and viruses can all cause severe respiratory reactions. Other common pollutants include carbon monoxide, dust, and pet dander. If you or a loved one is experiencing health problems or struggling with allergies, you may want to consider having an indoor air purifier installed by your furnace and AC service provider.
AC and furnace repair experts can help you choose the right air purification system for your needs. Humidifiers, air cleaners, and air duct cleaning services are additional options for optimizing your home's indoor air quality.